SEE MY REVIEW BELOW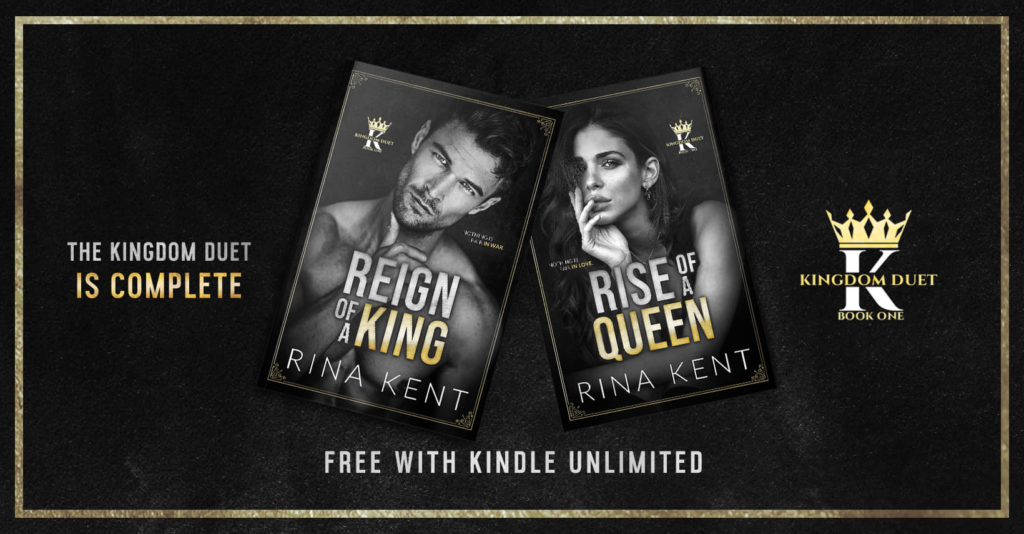 👑 Kingdom Duet is LIVE & Paperback Giveaway👑
𝙍𝙞𝙨𝙚 𝙤𝙛 𝙖 𝙌𝙪𝙚𝙚𝙣 𝙗𝙮 𝙍𝙞𝙣𝙖 𝙆𝙚𝙣𝙩 𝙞𝙨 𝙇𝙄𝙑𝙀! 𝘿𝙤𝙣'𝙩 𝙢𝙞𝙨𝙨 𝙩𝙝𝙚 𝙚𝙥𝙞𝙘 𝙘𝙤𝙣𝙘𝙡𝙪𝙨𝙞𝙤𝙣 𝙩𝙤 𝙩𝙝𝙚 𝙆𝙞𝙣𝙜𝙙𝙤𝙢 𝘿𝙪𝙚𝙩.
#1-𝙘𝙡𝙞𝙘𝙠 𝙩𝙤𝙙𝙖𝙮!
The duet is LIVE in all formats, ebook, paperback and audiobook & FREE with #KindleUnlimited.
What to expect from Kingdom Duet:
✔️ Age Gap
✔️ Enemies to Lovers
✔️Intense
✔️Forbidden
👑 1-Click Reign of a King👑
AMAZON US ➜
https://amzn.to/3gBhHCc
INTERNATIONAL ➜
https://smarturl.it/ROAKBuy
AUDIOBOOK ➜
https://adbl.co/3e7KsWP
👑 1-Click Rise of a Queen 👑
AMAZON US ➜
https://amzn.to/3iuA3EW
INTERNATIONAL ➜
https://smarturl.it/ROAQBuy
AUDIOBOOK ➜
https://adbl.co/35SdPIF
👑 Add to Goodreads👑
➜
http://bit.ly/KD-GR
👑 Blurb👑
Nothing is fair in love.
This is my kingdom. My territory.
I own everything and control everyone, Aurora included.
She shouldn't have barged into my world with no armour.
She shouldn't have caught my attention with no warning.
Alas, she did.
Then she thought she could disappear.
If a battle is what it'll take to protect and own her, I'll shed blood.
Wars aren't fair, and neither am I.
LINK TO FREE PREQUEL ➜
https://BookHip.com/FNWMZV
👑 Paperback Giveaway 👑
Open internationally, but not signed! Stop by Rina Kent's Facebook page for a chance to win Reign of a King or Rise of a Queen's paperback!
https://www.facebook.com/rinaakent/
ABOUT THE AUTHOR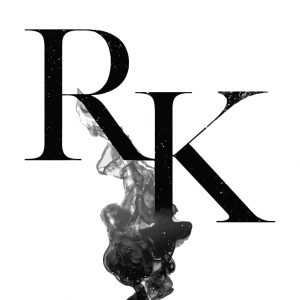 Rina Kent is an international bestselling author of everything enemies to lovers romance.
Darkness is her playground, suspense is her best friend, and twists are her brain's food. However, she likes to think she's a romantic at heart in some way, so don't kill her hopes just yet.
Her heroes are anti-heroes and villains because she was always the weirdo who fell in love with the guys no one roots for. Her books are sprinkled with a touch of mystery, a healthy dose of angst, a pinch of violence, and lots of intense passion.
Rina spends her private days in a peaceful town in North Africa daydreaming about the next plot idea or laughing like an evil mastermind when those ideas come together.
Don't forget to Sign up to Rina Kent's
Newsletter
for news about future releases and an exclusive gift.
AUTHOR LINKS
Website |
Newsletter | BookBub | Instagram | Facebook | Exclusive Facebook Group | Twitter | Pinterest |
Goodreads

Jonathan King isn't just the ruler of a kingdom, he's the reigning king of alpha book boyfriends. He doesn't play an alpha hero, his need for control, dark desire, playing people as you would play chess, and complete obsession he has for Aurora is as natural to him as breathing.

Rise of a Queen gripped me from the beginning and I didn't stop until I let every word consume me. The nonstop, edge of your seat, suspense had my mind racing trying to find answers and yet, I had none. The tension between Jonathan and Aurora that lead to explosive steamy moments made me tingly. The masterful way Jonathan had of commanding those in his presence, and especially Aurora, bled through the pages straight into me.

Aurora did in fact rise after 11 years, she rose from the ashes with the strength of a warrior and became the Queen. She had this unyielding ability to keep going while not letting her past break her. She is the definition of perseverance, stubborn, and sass those things helped her survive and also the ability to go head to head with Jonathan King.

This was an epic conclusion to the Kingdom Duet; the king of alpha males got his queen. He was next-level possessive, control freak, dark, commanding and I ate up every bit of it. The flow of the story was an all-consuming tantalizing ride of heart stopping, mind blowing, heart racing, deliciously dark steam, and feels, I don't know how long it will take me to recover. These characters and their story have ingrained themselves in my soul.

There can only be one King, and Jonathan King just stole the place of King of all alpha book boyfriends.