SEE MY REVIEW BELOW
👑 🖤 ℍ𝕠𝕥 ℕ𝕖𝕨 ℝ𝕖𝕝𝕖𝕒𝕤𝕖 🖤👑
𝗧𝗵𝗿𝗼𝗻𝗲 𝗼𝗳 𝗩𝗲𝗻𝗴𝗲𝗮𝗻𝗰𝗲 𝗯𝘆 𝗥𝗶𝗻𝗮 𝗞𝗲𝗻𝘁 𝗶𝘀 𝗹𝗶𝘃𝗲!
#𝟭-𝗰𝗹𝗶𝗰𝗸 𝘁𝗼𝗱𝗮𝘆!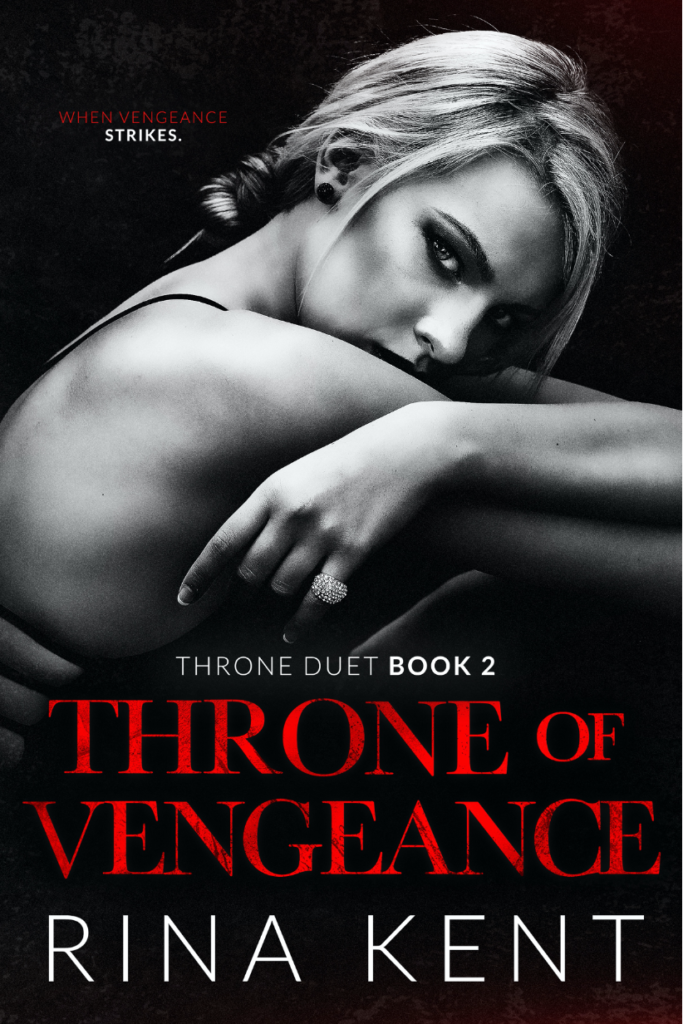 👑 Purchase Throne of Vengeance 👑
AMAZON US ➜
https://amzn.to/3akW3Sq
AMAZON UK ➜
https://amzn.to/34Jgcy3
INTERNATIONAL ➜
https://smarturl.it/TOVBuy
GOODREADS ➜
http://bit.ly/TOV-GR
AUDIOBOOK ➜
https://amzn.to/3qDQBis
Blurb
When vengeance strikes…
You don't know me, but I know you.
I'm the shadow that creeps behind you without notice.
The moment you see me, you're dead.
An assassin. A killer. A nobody.
Until I became somebody.
I'll make everyone who reduced me to a shadow pay.
To do that, I'm willing to risk everything.
Everything except for my reluctant wife.
Rai Sokolov can show me her worst, but this will only end when death does us part.
The road to the throne is paved with loss, betrayal, and blood baths.
To win, we go all in.
Our lives included.
👑 Purchase Throne of Power 👑
AMAZON US
➜
https://amzn.to/3p6LdV4
AMAZON UK
➜
https://amzn.to/355Hgry
INTERNATIONAL
➜
https://smarturl.it/TOPBuy
GOODREADS
➜
http://bit.ly/TOP-GR
ABOUT THE AUTHOR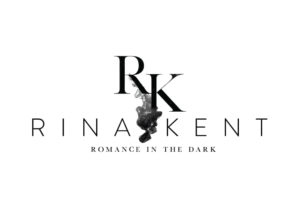 Rina Kent is an international bestselling author of everything enemies to lovers romance.
Darkness is her playground, suspense is her best friend, and twists are her brain's food. However, she likes to think she's a romantic at heart in some way, so don't kill her hopes just yet.
Her heroes are anti-heroes and villains because she was always the weirdo who fell in love with the guys no one roots for. Her books are sprinkled with a touch of mystery, a healthy dose of angst, a pinch of violence, and lots of intense passion.
Rina spends her private days in a peaceful town in North Africa daydreaming about the next plot idea or laughing like an evil mastermind when those ideas come together.
Don't forget to Sign up to Rina Kent's
Newsletter
for news about future releases and an exclusive gift.
AUTHOR LINKS
Website
|
Newsletter
|
Bookbub
|
Instagram
|
Facebook
|
Exclusive Facebook Group
|
Twitter
|
Pinterest
|
Goodreads

Throne of Vengeance is an all-consuming EPIC finale of the Throne Deut.

From the first word in Throne of Vengeance until the very last I was absorbed in Rai and Kyle's story.

Rai and Kyle's story picks up where Throne of Power left off but this part of their story takes everything to a whole new level.

Kyle shares more of himself with Rai and in turn it cultivates a new level of intensity in their chemistry. A deeper look at the darkness he keeps at bay and a glimpse into the past brings a new perspective into the man he is today. He had spent a lifetime cultivating a plan to deliver the darkest forms vengeance to those who had taken from him was in his grasp.

Rai brought out a different mercilessness side of herself bringing out a new form of darkness to the pages. She and Kyle didn't have the same animosity but it certainly wasn't smooth by any stretch of the imagination. They are both extraordinarily stubborn and Kyle has overprotective alpha streaming in his veins making it clear their life together will never be completely calm and it's those moments that seem to ignite their steamy moments into a blaze of passion.

Throne of Vengeance gripped me in the first pages and held me captive until the very last word. An unputdownable blend of all-consuming chemistry, a wickedly dark alpha hero, a strong heroine, feels for days, heart stopping suspense, mind blowing twists, and blazing steam. A top read of 2021!