SEE MY REVIEW BELOW

🔥🔥 𝑯𝑶𝑻 𝑵𝑬𝑾 𝑹𝑬𝑳𝑬𝑨𝑺𝑬 & 𝑮𝑰𝑽𝑬𝑨𝑾𝑨𝒀 🔥🔥
𝐎𝐧𝐥𝐲 𝐎𝐧𝐜𝐞 𝐛𝐲 𝐀𝐬𝐡𝐥𝐞𝐲 𝐌𝐮𝐧𝐨𝐳 𝐢𝐬 NOW AVAILABLE! 𝐃𝐨𝐧'𝐭 𝐦𝐢𝐬𝐬 𝐭𝐡𝐢𝐬 𝐧𝐞𝐰 𝐚𝐝𝐮𝐥𝐭 𝐬𝐩𝐨𝐫𝐭𝐬 𝐫𝐨𝐦𝐚𝐧𝐜𝐞!
#𝟏-𝐜𝐥𝐢𝐜𝐤 𝐭𝐨𝐝𝐚𝐲!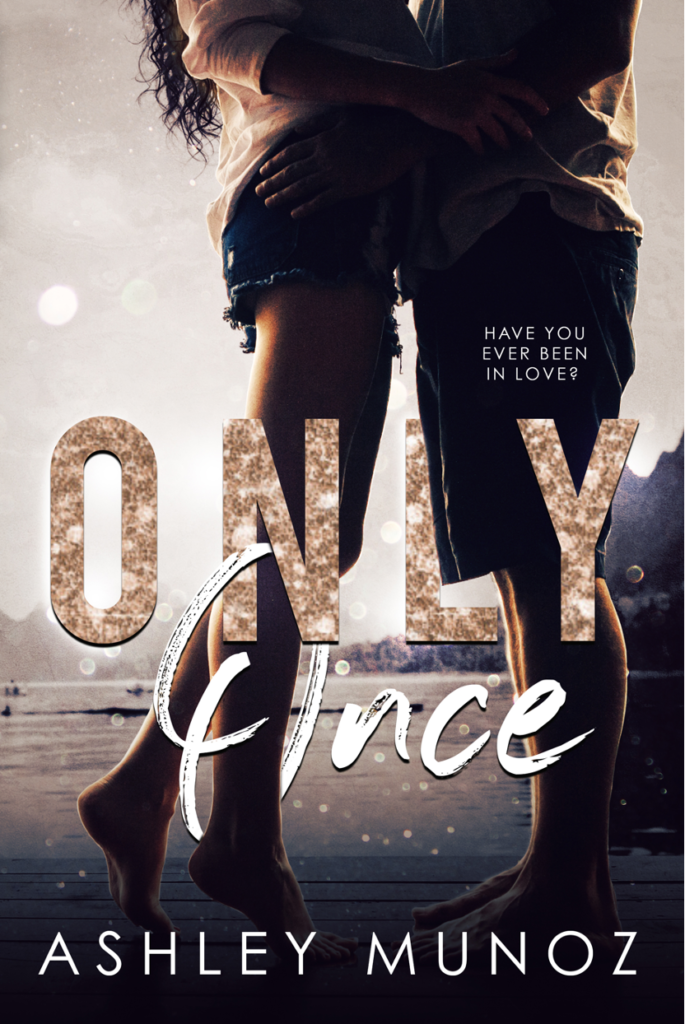 BLURB
𝗕𝗿𝗲𝗮𝗸𝗶𝗻𝗴 𝗻𝗲𝘄𝘀: 𝗛𝗼𝗹𝗹𝘆𝘄𝗼𝗼𝗱'𝘀 𝗯𝗶𝗴𝗴𝗲𝘀𝘁 𝗵𝗲𝗮𝗿𝘁𝘁𝗵𝗿𝗼𝗯, 𝗥𝘆𝗮𝗻 𝗣𝗿𝗶𝗻𝗰𝗲, 𝘄𝗮𝘀 𝗰𝗮𝘂𝗴𝗵𝘁 𝘃𝗮𝗰𝗮𝘁𝗶𝗼𝗻𝗶𝗻𝗴 𝗶𝗻 𝗵𝗶𝘀 𝗵𝗼𝗺𝗲𝘁𝗼𝘄𝗻, 𝗯𝘂𝘁 𝘄𝗵𝗼'𝘀 𝘁𝗵𝗲 𝗺𝘆𝘀𝘁𝗲𝗿𝘆 𝗴𝗶𝗿𝗹?
No, I hadn't heard that Ryan Prince was staying at the very resort I had just started working at.
If I had, maybe I would have called in sick.
On second thought, maybe I wouldn't have, because I really needed that paycheck. Being a single mother and having a lapse in child support had made me that desperate.
Still, I would have rather avoided the circus that rolled into Hawk Tail Resort and the man who sauntered in with it.
All these years later and he was still that same gorgeous football player I left behind in college.
Except now he wasn't gracing the gridiron unless it was for a movie role.
I assumed he wouldn't even recognize me, not with the actress on his arm and the crowd pressing in around him.
Ryan Prince didn't just recognize me; the angry tilt of those lips on that too perfect face told me he remembered exactly what I did when I left.
I thought maybe this was a gift, a way to put the past to rest…but the look on his face told me he had plans to dig up everything that was unfinished between us.
The summer was about to end, but it felt like my penance for the last decade was about to begin.
𝑇ℎ𝑖𝑠 𝑖𝑠 𝑎 𝑠𝑡𝑎𝑛𝑑𝑎𝑙𝑜𝑛𝑒 𝑟𝑜𝑚𝑎𝑛𝑐𝑒 𝑛𝑜𝑣𝑒𝑙 𝑤𝑖𝑡ℎ 𝑛𝑜 𝑐ℎ𝑒𝑎𝑡𝑖𝑛𝑔.
Add to your Goodreads TBR:
https://bit.ly/OO-GR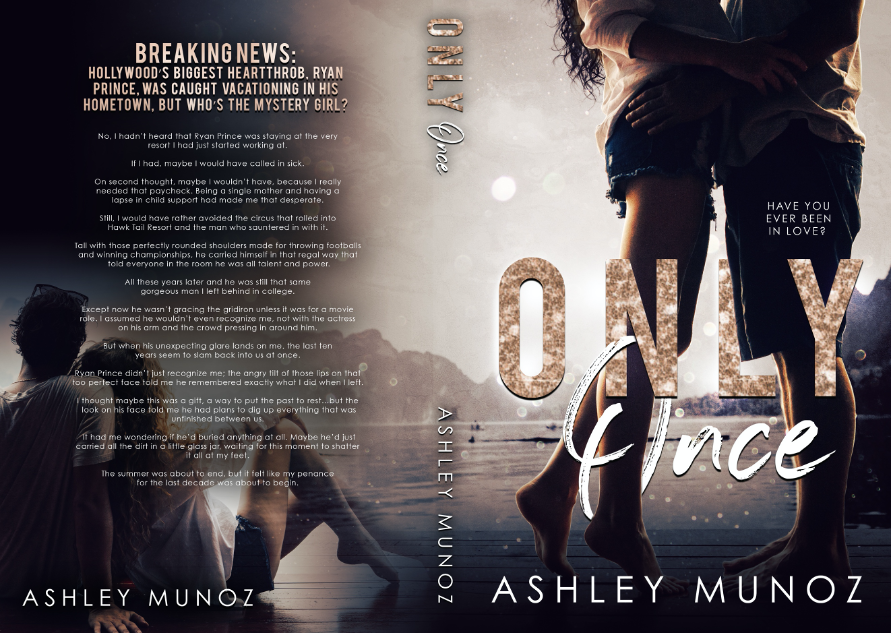 PURCHASE LINKS
Amazon US:
https://amzn.to/3hJOJ4k
Amazon CA:
https://amzn.to/38Ua9Yo
Amazon AU:
http://amzn.to/2Xcp1fu
Amazon UK:
http://amzn.to/3pP5sGd
GIVEAWAY
To celebrate the release of the Only Once, Ashley Munoz is giving away a signed paperback and $25 Amazon gift card! Stop by her Facebook page to enter:
http://bit.ly/2LxktNK
ABOUT THE AUTHOR
Ashley was born in Nebraska, but raised in Oregon where she lives with her four children and husband.
If she's not helping her husband with DIY projects around the house, she's writing or sneaking off to a corner to read.
AUTHOR LINKS
FB Author Page
|
ReaderGroup
|
Instagram
|
BB
|
GR
|
AMZ Author Page
|
Newsletter Sign up

This was my first book by Ashley Munoz and she completely blew me away with this angsty second chance romance.

Bexley captured my heart in the prologue and the more I read the more I felt connected to her and although for different reasons the insecurities that she has are very much like my own and so this character had a bit of my soul.

Bexley is a single mom doing everything she can to make sure her children have what they need. She was strong, and loved her kids fiercely but when it came to matters of the heart in relationships she had her guard up as she had been shown time and time again letting people lead to heartbreak.

Ryan is an A list actor and he plays the part of Hollywood playboy like a true star but when he's in his hometown staying at a resort that his "the one that got away" works at this playboy sets off on a mission to revisit their past and maybe, hope that they have a future.

Ryan was not very nice during their first interactions but you could feel the palpable chemistry they shared all of these years later. All of that animosity came to an end and the healing began between them. Ryan's first interaction with Bexley's kids made my ovaries weep. It felt as though he was always meant to be in their life.

Only Once isn't just a top 2021 angsty read, it is an all-time favorite angsty read. From the prologue I was immersed in this world, the flow of the story is captivating. The chemistry between Bexley and Ryan was palpable as soon as their eyes met and the moment he meets her kids your ovaries will quiver while you swoon. Angsty feels come and go like tidal waves from start to finish, amidst the angst are 2 amazingly sweet kids that bring balance to the angst and will put a smile on your face.