SEE MY REVIEW BELOW
🌟 ℍ𝕆𝕋 ℕ𝔼𝕎 ℝ𝔼𝕃𝔼𝔸𝕊𝔼 & 𝔾𝕀𝕍𝔼𝔸𝕎𝔸𝕐 🌟
𝗪𝗵𝗲𝗻 𝘁𝗵𝗲 𝗦𝘁𝗼𝗿𝗺 𝗕𝗿𝗲𝗮𝗸𝘀, 𝗮𝗻 𝗲𝗺𝗼𝘁𝗶𝗼𝗻𝗮𝗹, 𝗮𝗻𝗴𝘀𝘁𝘆 𝗿𝗼𝗺𝗮𝗻𝘁𝗶𝗰 𝘀𝘁𝗮𝗻𝗱𝗮𝗹𝗼𝗻𝗲 𝗯𝘆 𝗘𝗺𝗲𝗿𝘆 𝗥𝗼𝘀𝗲 𝗶𝘀 𝗶𝘀 𝗟𝗜𝗩𝗘!
#𝟭-𝗰𝗹𝗶𝗰𝗸 𝘁𝗼𝗱𝗮𝘆!
BOOK BLURB
𝐎𝐮𝐫 𝐰𝐨𝐫𝐥𝐝𝐬 𝐧𝐞𝐯𝐞𝐫 𝐬𝐡𝐨𝐮𝐥𝐝 𝐡𝐚𝐯𝐞 𝐜𝐨𝐥𝐥𝐢𝐝𝐞𝐝, 𝐛𝐮𝐭 𝐢𝐭 𝐬𝐞𝐞𝐦𝐞𝐝 𝐨𝐮𝐫 𝐩𝐚𝐭𝐡𝐬 𝐰𝐞𝐫𝐞 𝐚𝐥𝐰𝐚𝐲𝐬 𝐝𝐞𝐬𝐭𝐢𝐧𝐞𝐝 𝐭𝐨 𝐜𝐫𝐨𝐬𝐬.
Brody McCallister was only supposed to be a means to an end. My golden ticket to get me closer to what I really needed—a way to make peace with what I'd done when I was eighteen, dirt poor, and left to fend for myself.
I only had six weeks in the middle of a hectic world tour to do it.
So the last thing I needed was to fall for a cocky cowboy. A walking contradiction with a charming grin, a dirty mouth, and a gift for healing wild and broken things.
His life was in Texas.
Mine was on the road.
He guarded his privacy fiercely.
I was constantly hounded by paparazzi.
Everyone warned me it could never work, that ultimately I'd be forced to choose—my music career or him.
I didn't listen. I fell for him anyway.
Hook, line, and proverbial sinker.
But Brody was hiding secrets.
And when the storm finally broke, it destroyed everything in its wake … including us.
🌟
Add WHEN THE STORM BREAKS to your Goodreads TBR➜
https://bit.ly/36bSrOS
PURCHASE LINKS
AMAZON US →
http://bit.ly/WTSB-US
AMAZON UK →
http://bit.ly/WTSB-UK
AMAZON AU →
http://bit.ly/WTSB-AU
AMAZON CA →
http://bit.ly/WTSB-CA
#1-click When the Stars Fall, Book one in the Lost Stars series of standalones!
AMAZON US →
http://bit.ly/WTSF_US
AMAZON UK →
http://bit.ly/WTSF_UK
AMAZON CA →
http://bit.ly/WTSF_CA
AMAZON AU →
http://bit.ly/WTSF_AU
Universal
→
mybook.to/WTSF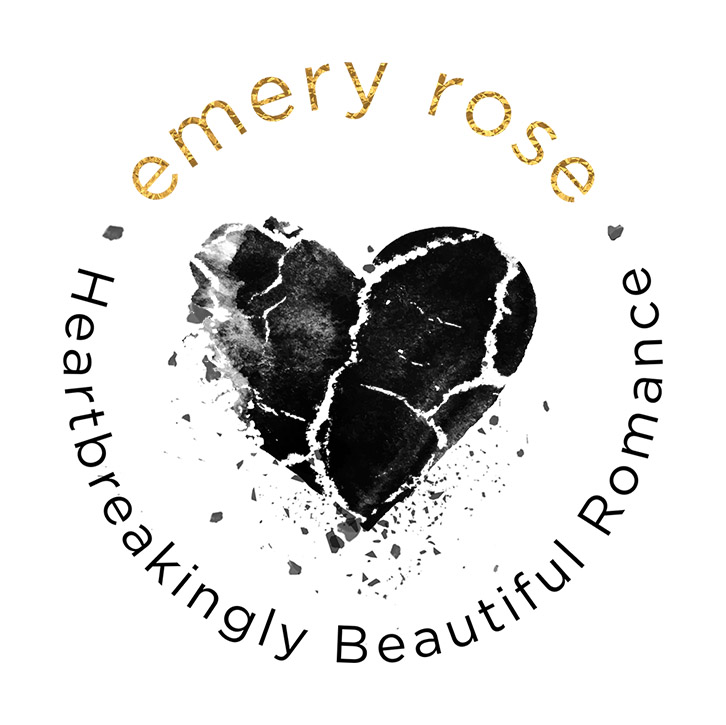 ABOUT THE AUTHOR
Emery Rose has been known to indulge in good red wine, strong coffee, and a healthy dose of sarcasm. When she's not working on her latest project, you can find her binge-watching Netflix, trotting the globe in search of sunshine, or immersed in a good book. A former New Yorker, she currently resides in London with her two beautiful daughters.
AUTHOR LINKS
Reader Group
|
Goodreads
|
BookBub
|
Amazon
|
Instagram
|
Facebook

This was the first book I read by this author and I was completely blown away by every single element of this story.

Shiloh didn't have an easy childhood and although her dreams of making a name for herself in the music industry had become her reality she was dealing with unrelenting storms in her life. The strength of her character was astounding because all she had been through didn't turn her into the person it could have been. She held everything close to her chest as all she's ever known was hurt but she was so incredibly compassionate and attuned to others' emotions.

Brody hadn't had an easy life either and he was rough around the edges but when people worked their way into his heart he was everything. He was a gentleman when he needed to be, a role model, sarcastic, and a growly, dirty talkin' alpha.

A girl raised in the Bayou that grew up to be a rock star and a cowboy from Texas that owns a ranch and trains and rehabilitates horses, 2 completely different worlds and yet when Brody and Shiloh meet the the dark clouds that hovered above their heads and the storm in their eyes began to lift and bring sunnier days and star filled nights.

When the Storm Breaks is completely entrancing, Emery Rose writes characters that have endless layers and she brilliantly pulls back the layers showing an impressive depth to every character. The flow of the storyline is entrancing. My eyes couldn't be pulled from the pages, soul-searing chemistry, a hurricane of feels, and witty banter that brings some lightness to the heavy feels.