🔥🔥 COVER REVEAL 🔥🔥
RUINED THINGS by Samantha Lovelock is coming June 17!
#PreorderHere:
http://samanthalovelock.info/RuinedThings
𝐇𝐨𝐰 𝐝𝐨 𝐲𝐨𝐮 𝐬𝐚𝐲 𝐠𝐨𝐨𝐝𝐛𝐲𝐞 𝐭𝐨 𝐭𝐡𝐞 𝐨𝐧𝐞 𝐰𝐡𝐨 𝐡𝐨𝐥𝐝𝐬 𝐲𝐨𝐮𝐫 𝐡𝐞𝐚𝐫𝐭?
Payne Emerson should never have been behind the wheel, or on that stretch of road. It's all my fault. The nightmare I feared most has come true and the boy I love is paying for my mistakes.
No matter how loud my screams or how deafening the sound of my heartbreak, he can't hear me.
I am alone in this fight.
But I am fierce in my love.
And I will find out who did this.
My name is Sunday Grace Easton, and it's time to make them regret the day they decided to take him from me
𝐀𝐝𝐝 𝐭𝐨 𝐓𝐁𝐑 http://samanthalovelock.info/RuinedGR
𝐒𝐭𝐚𝐫𝐭 𝐓𝐡𝐞 𝐒𝐞𝐫𝐢𝐞𝐬 𝐇𝐞𝐫𝐞! http://samanthalovelock.info/FragileThings
ABOUT THE AUTHOR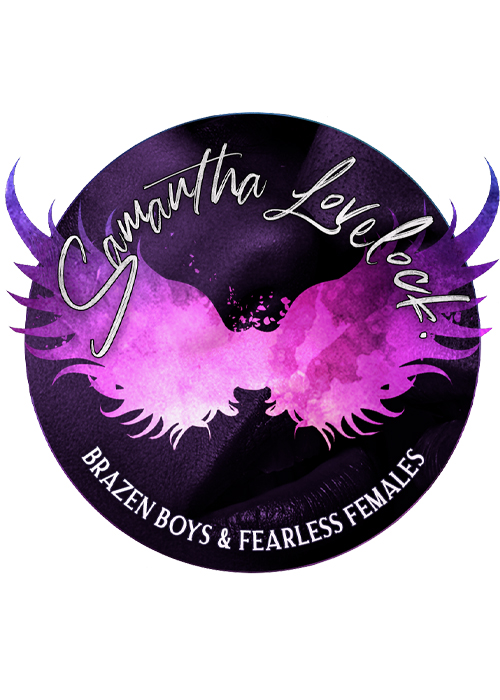 Samantha Lovelock is a sarcastic individual with a decent sense of humour, darknesses hidden in mind-closets that occasionally Jack-in-The-Box her unsuspecting ass, and a love and loyalty for her friends and family that runs deeper than any ocean. Her guy means the world to her, and so does her cat; sometimes even in that order. Her Mum is her hero, hands down. She proudly wears the crown of a Queen of Innuendo, and of Name That Tune, and has never met a cliffhanger she didn't like. She lives in the foothills of the Canadian Rockies with her British cowboy and their Norwegian Forest Cat, Winston Churchill.
★Facebook AP: http://samanthalovelock.info/FB
★IG: http://samanthalovelock.info/IG
★Reader Group: http://samanthalovelock.info/ReaderGroup
★BookBub: http://samanthalovelock.info/BB
★Newsletter: http://samanthalovelock.info/Newsletter
★Website: http://www.samanthalovelock.com
★Goodreads:
http://samanthalovelock.info/GR
★TikTok: http://samanthalovelock.info/TikTok
★Twitter:
http://samanthalovelock.info/Twitter
★Spotify: https://samanthalovelock.info/Spotify
★Amazon Author Page: http://samanthalovelock.info/Amazon