SEE MY REVIEW BELOW
🔥🔥ℍ𝕆𝕋 ℕ𝔼𝕎 ℝ𝔼𝕃𝔼𝔸𝕊𝔼🔥🔥
𝐓𝐡𝐫𝐨𝐮𝐠𝐡 𝐭𝐡𝐞 𝐀𝐬𝐡𝐞𝐬 𝐛𝐲 𝐉𝐮𝐥𝐢𝐚 𝐖𝐨𝐥𝐟 𝐢𝐬 𝐋𝐈𝐕𝐄!
𝐎𝐧𝐞-𝐜𝐥𝐢𝐜𝐤 𝐭𝐨𝐝𝐚𝐲!
BLURB
I've never fit in, but I have no desire to stand out either. I was perfectly fine hanging in the shadows, but my choice to remain anonymous is taken from me.
I'm thrust into the spotlight. His spotlight.
Asher Beck is a golden god at Savage River High. Football star, whip-smart, and popular, we don't belong in the same hemisphere, let alone circle. But underneath that perfection is a darkness he only reveals to me.
I have no idea what I did to capture Asher's attention, but he is relentless in his pursuit. The problem is, I can't tell if he's trying to break me or own me…and I don't know which I want more.
Broken boy meets broken girl.
Author's Note: Through the Ashes is a high school bully romance with mature themes and dubious situations some readers may find offensive. If heroes who are golden on the outside but dark as night on the inside aren't your thing, this book isn't for you!
Add to your Goodreads TBR: https://bit.ly/3gno1A3
PURCHASE LINK
Universal:
http://mybook.to/ThroughtheAshes
TEASER
ABOUT THE AUTHOR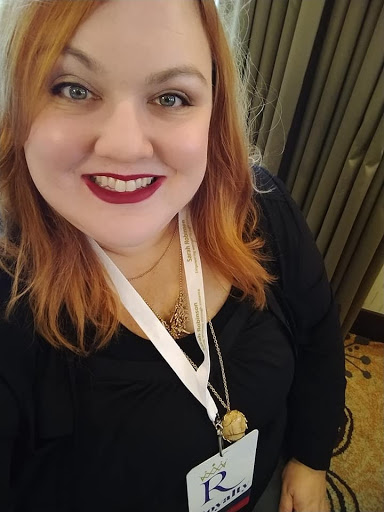 Julia Wolf is a lover of all things romance. From steamy, to sweet, to funny, to so dirty you'll be blushing for days, she loves it all.
Formerly a hair stylist, she spent years collecting stories her clients couldn't wait to spill. And now that she's writing full time, she's putting those stories to use, although all identifying characteristics have been changed to protect the not-so-innocent!
Julia lives in Maryland with her three crazy, beautiful kids and her patient husband who she's slowly converting to a romance reader, one book at a time.
AUTHOR LINKS
Facebook:
https://www.facebook.com/AuthorJuliaWolf/
BookBub:
https://www.bookbub.com/profile/julia-wolf
Instagram:
https://www.instagram.com/authorjuliawolf/
Twitter:
https://twitter.com/JuliaIsWriting
Reader group:
https://www.facebook.com/groups/JuliaWolfReaders/
I loved Start a Fire, but there was something special in the pages of Through the Ashes that made Bex and Asher my new favorite couple in The Savage Crew series.
Bex's world is falling down around her and the whispers have started in the school hallways with a guarantee that it's only going to get worse. She's a good girl that does what's expected of her until she hits a point where she needs to not be that girl, even if just for a night.
Asher is drowning in heartbreak and sets his sights on Bex to make himself feel something other than pain. He is a golden boy with a newfound darkness inside, and every ounce of that is directed at Bex.
Asher and Bex start with a fiery chemistry, there's a lot more between them than chemistry, and all of those things set them on a path of wading through landmines. It's not a matter of when, but who will be the one that imlodes everything between them. The author did a superb job of bringing these characters to life on the pages, delivering an impactful and deeply emotional storyline.
It only took a few pages before I was completely immersed in the Savage Crew world, and I didn't stop until I read every single word. A mesmerizing blend of fiery chemistry, anger fueled tension that leads to unholy hotness, witty banter, so many feels, and tears were shed. I loved every single heartbreaking second of Bex and Asher's story.
This story touches on some deep subject matters, and I feel as though the author did a wonderful job of treating these things with an honest portrayal of the devastation such things can bring to the people connected to those suffering from addiction.