SEE MY REVIEW BELOW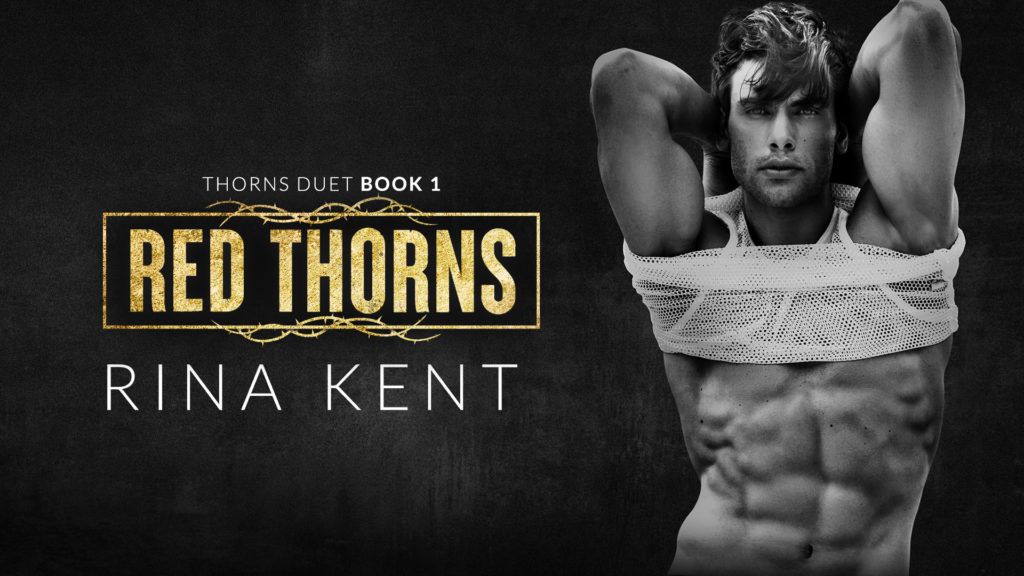 💛 𝓗𝓸𝓽 𝓝𝓮𝔀 𝓡𝓮𝓵𝓮𝓪𝓼𝓮 💛
𝗥𝗲𝗱 𝗧𝗵𝗼𝗿𝗻𝘀 𝗯𝘆 𝗥𝗶𝗻𝗮 𝗞𝗲𝗻𝘁 𝗶𝘀 𝗟𝗜𝗩𝗘 𝗮𝗻𝗱 𝗮𝘃𝗮𝗶𝗹𝗮𝗯𝗹𝗲 𝗶𝗻 𝗞𝗨 𝗮𝗻𝗱 𝗮𝘂𝗱𝗶𝗼!! 𝗬𝗼𝘂 𝗱𝗼𝗻'𝘁 𝘄𝗮𝗻𝘁 𝘁𝗼 𝗺𝗶𝘀𝘀 𝗯𝗼𝗼𝗸 𝗼𝗻𝗲 𝗶𝗻 𝘁𝗵𝗲 𝗧𝗵𝗼𝗿𝗻𝘀 𝗗𝘂𝗲𝘁! 𝗦𝗲𝗯𝗮𝘀𝘁𝗶𝗮𝗻 𝗮𝗻𝗱 𝗡𝗮𝗼𝗺𝗶'𝘀 𝘁𝗮𝗯𝗼𝗼 𝗿𝗼𝗺𝗮𝗻𝗰𝗲 𝘄𝗶𝗹𝗹 𝗯𝗹𝗼𝘄 𝘆𝗼𝘂𝗿 𝗺𝗶𝗻𝗱!
#𝟭-𝗰𝗹𝗶𝗰𝗸 𝘁𝗼𝗱𝗮𝘆!
AMAZON US ➜
https://amzn.to/3tkNr4K
AMAZON UK ➜
https://amzn.to/3uWhosx
INTERNATIONAL ➜
https://smarturl.it/RTBuy
GOODREADS ➜
http://bit.ly/GR-RT
AUDIOBOOK ➜
https://amzn.to/3gRuVxD
Narrated by Teddy Hamilton & Rose Dioro, featuring Jacob Morgan!
BLURB
A bet turned into a disaster.
Sebastian Weaver is the star quarterback and the college's heartthrob.
Rich. Handsome. Bastard.
Everyone's attention flocked toward him and all the girls dreamed to be with him.
Not me.
At least, not until he made a move on me.
See, I thought I was stronger than Sebastian's charms.
I thought I could survive being his target.
I thought wrong.
Little did I know that he will make my most twisted fantasies come true.
Fantasies I didn't know existed…
#Preorder Black Thorns, Book two in the Thorns Duet, releasing July 8th!
AMAZON US ➜ https://amzn.to/3h8kzJT
AMAZON UK ➜ https://amzn.to/3bcgJf2
INTERNATIONAL ➜ https://smarturl.it/BTBuy
GOODREADS ➜ http://bit.ly/GR-BT
AUDIOBOOK ➜ https://amzn.to/34c5gs4
ABOUT THE AUTHOR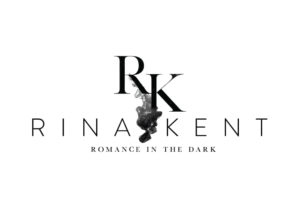 Rina Kent is an international bestselling author of everything enemies to lovers romance.
Darkness is her playground, suspense is her best friend, and twists are her brain's food. However, she likes to think she's a romantic at heart in some way, so don't kill her hopes just yet.
Her heroes are anti-heroes and villains because she was always the weirdo who fell in love with the guys no one roots for. Her books are sprinkled with a touch of mystery, a healthy dose of angst, a pinch of violence, and lots of intense passion.
Rina spends her private days in a peaceful town in North Africa daydreaming about the next plot idea or laughing like an evil mastermind when those ideas come together.
Don't forget to Sign up to Rina Kent's
Newsletter
for news about future releases and an exclusive gift.
AUTHOR LINKS
Website
|
Newsletter
|
Bookbub
|
Instagram
|
Facebook
|
Exclusive Facebook Group
|
Twitter
|
Pinterest
|
Goodreads
|
TikTok
When I open a Rina Kent book I know it will inevitably captivate me from the prologue, push steamy boundaries, savagely dark anti-heroes, sassy heroines, and a storyline that she beautifully brings to life on the pages.
Red Thorns was nonpareil, the savage darkness that lives inside of Sebastian is unparalleled, the high voltage connection he and Naomi shared felt like a gravitational pull, growing stronger every time they unshackled their darkness, making this my #1 dark read of 2021.
Naomi is a cheerleader, but nothing like them, she's fiery, and quick with sarcastic retorts, doesn't hold back when someone is sneering venom her way, and could win a medal for keeping people out of her life.
Sebastian is charming, an all-american boy, but when that facade vanishes, he is undeniably the #1 diabolically dark anti-hero I've read this year. I was completely entranced by the way he presents himself to some, while as if on instinct he shares the deepest parts of himself with Naomi.
Sebastian and Naomi's connection was interwoven in every part of them, it truly felt as though some cosmic force made them gravitate towards one another. I can't even with this storyline, gripping from the start, suspense that will have your eyes locked on the pages, a nefarious shadow lurking that will make your skin crawl. There's no chance of not finishing this in one sitting, every page either brings answers or more questions, and I loved every second.
Rina Kent's books are beyond compare, and Red Thorns is an exemplary example. A riveting blend of cosmic chemistry, a diabolically dark anti-hero, a strong heroine, hair-raising suspense, mystery that will make your skin crawl, continuous intrigue that will keep your mind racing, and ferociously wicked steam.