SEE MY REVIEW BELOW
💛 ℍ𝕆𝕋 ℕ𝔼𝕎 ℝ𝔼𝕃𝔼𝔸𝕊𝔼 💛
𝗕𝗹𝗮𝗰𝗸 𝗧𝗵𝗼𝗿𝗻𝘀 𝗯𝘆 𝗥𝗶𝗻𝗮 𝗞𝗲𝗻𝘁 𝗶𝘀 𝗟𝗜𝗩𝗘 𝗮𝗻𝗱 𝗮𝘃𝗮𝗶𝗹𝗮𝗯𝗹𝗲 𝗶𝗻 𝗞𝗨 𝗮𝗻𝗱 𝗮𝘂𝗱𝗶𝗼!! 𝗗𝗼𝗻'𝘁 𝗺𝗶𝘀𝘀 𝘁𝗵𝗲 𝗘𝗣𝗜𝗖 𝗰𝗼𝗻𝗰𝗹𝘂𝘀𝗶𝗼𝗻 𝘁𝗼 𝘁𝗵𝗲 𝗧𝗵𝗼𝗿𝗻𝘀 𝗗𝘂𝗲𝘁!
#𝟭-𝗰𝗹𝗶𝗰𝗸 𝘁𝗼𝗱𝗮𝘆!
AMAZON US ➜
https://amzn.to/3h8kzJT
AMAZON UK ➜
https://amzn.to/3bcgJf2
INTERNATIONAL ➜
https://smarturl.it/BTBuy
GOODREADS ➜
http://bit.ly/GR-BT
AUDIOBOOK ➜
https://amzn.to/34c5gs4
Narrated by Teddy Hamilton & Rose Dioro, featuring Jacob Morgan!
Blurb
A lie turned into a nightmare.
She broke my heart.
Broke me.
Broke us.
Only one thing could mend the gaping wound she left behind.
Her.
Naomi.
All mine for the taking.
All mine for owning.
All mine.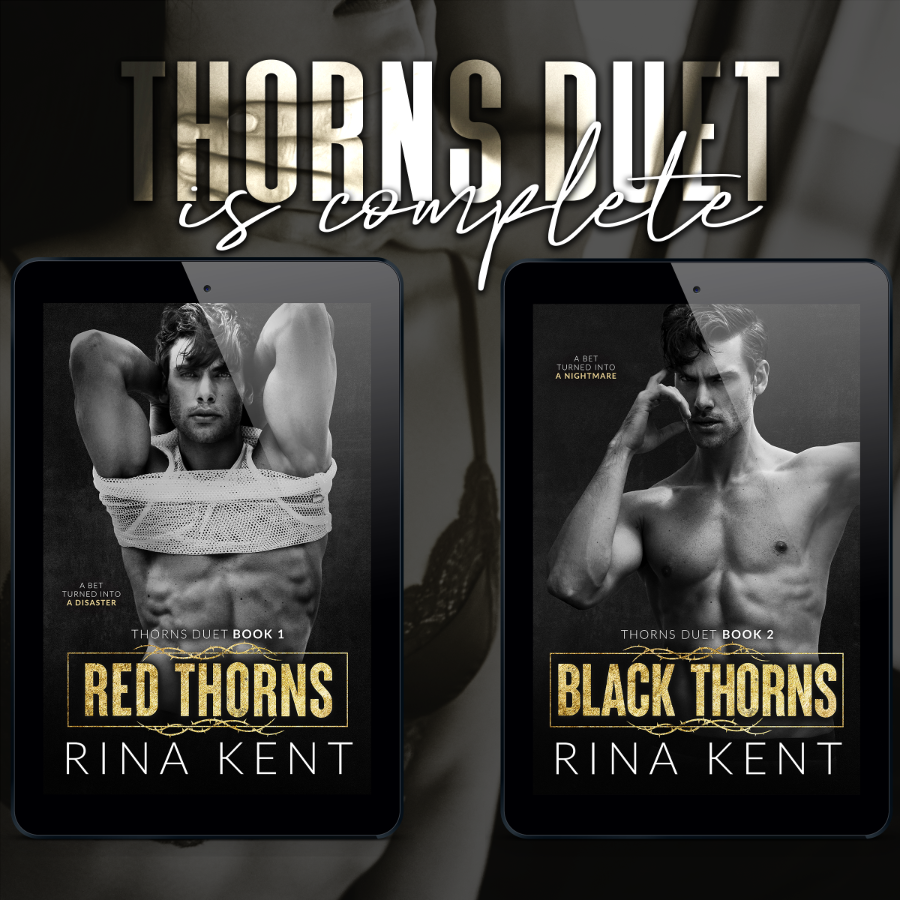 Read Red Thorns, Book One in the Thorns Duet today!
AMAZON US ➜
https://amzn.to/3tkNr4K
AMAZON UK ➜
https://amzn.to/3uWhosx
INTERNATIONAL ➜
https://smarturl.it/RTBuy
GOODREADS ➜
http://bit.ly/GR-RT
AUDIOBOOK ➜
https://amzn.to/3gRuVxD
ABOUT THE AUTHOR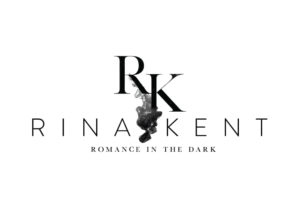 Rina Kent is an international bestselling author of everything enemies to lovers romance.
Darkness is her playground, suspense is her best friend, and twists are her brain's food. However, she likes to think she's a romantic at heart in some way, so don't kill her hopes just yet.
Her heroes are anti-heroes and villains because she was always the weirdo who fell in love with the guys no one roots for. Her books are sprinkled with a touch of mystery, a healthy dose of angst, a pinch of violence, and lots of intense passion.
Rina spends her private days in a peaceful town in North Africa daydreaming about the next plot idea or laughing like an evil mastermind when those ideas come together.
Don't forget to Sign up to Rina Kent's
Newsletter
for news about future releases and an exclusive gift.
AUTHOR LINKS
Website
|
Newsletter
|
Bookbub
|
Instagram
|
Facebook
|
Exclusive Facebook Group
|
Twitter
|
Pinterest
|
Goodreads
|
TikTok
Rina Kent does it again.
In a few chapters it's clear Naomi isn't the same girl we got to know in Red Thorns, but the moment Sebastian strolls back into her life it brings her fire back to the surface.
The volcanic chemistry between Naomi and Sebastian develops into an eruption as the emotional connection they have evolves. Thoughts of revenge and many misconceptions have them fighting for their lives.
Sebastian and Naomi weren't the same people they once were and when things began to implode around them I felt like those changes made them unstoppable. There were so many intricate details woven throughout this duet that keep you on the edge of your seat devouring the pages in search of answers that you're desperate to discover.
Previous characters make several appearances adding another reason to be enthralled by this world.
Sebastian's possessive alpha-holeness reached all time highs, unchecked, lecherous, and will ultimately test your boundaries.
Black Thorns is an exceptionally unputdownable top dark read of 2021. An enthralling blend of volcanically explosive chemistry, an alpha-hole hero, a strong heroine, heart stopping twists, and mind-blowing turns, spine-tingling suspense, and indignantly dark levels of steam.