SEE MY REVIEW BELOW
💕🖤 ℍ𝕠𝕥 ℂ𝕠𝕧𝕖𝕣 ℝ𝕖𝕧𝕖𝕒𝕝 🖤💕
𝗣𝗿𝗲𝘁𝘁𝘆 𝗕𝗼𝘆 𝗗 𝗯𝘆 𝗥𝗮𝗰𝗵𝗲𝗹 𝗝𝗼𝗻𝗮𝘀 & 𝗡𝗶𝗸𝗸𝗶 𝗧𝗵𝗼𝗿𝗻𝗲 𝗶𝘀 𝗰𝗼𝗺𝗶𝗻𝗴 𝗝𝘂𝗹𝘆 𝟵𝘁𝗵! 𝗗𝗼𝗻'𝘁 𝗺𝗶𝘀𝘀 𝘁𝗵𝗶𝘀 𝘀𝘁𝗲𝗮𝗺𝘆 𝗯𝗲𝘀𝘁 𝗳𝗿𝗶𝗲𝗻𝗱𝘀-𝘁𝗼 𝗿𝗼𝗼𝗺𝗺𝗮𝘁𝗲𝘀-𝘁𝗼 𝗹𝗼𝘃𝗲𝗿𝘀 𝗿𝗼𝗺𝗮𝗻𝗰𝗲!
#𝗣𝗿𝗲-𝗼𝗿𝗱𝗲𝗿 𝘁𝗼𝗱𝗮𝘆!
BLURB
Dane Golden—Best friend. Temptation in football cleats. Roommate?
I'm screwed.
His followers don't call him Pretty Boy D for nothing. The guy is, literally, God's gift to women. I should know. I've watched chicks throw themselves at him since puberty.
Sharing his loft should be simple. Easy. But shortly after I settle in, we realize being "just friends" was so much easier when we weren't sleeping under the same roof.
Seven years of thinking we had this down to a science goes out the window the night Dane sees my "Never Have I Ever" list. Now, he's on a mission to help me cross off the top four items. Some of which aren't quite as innocent as he'd expect.
What he's proposing will break the rules we agreed to when I first came to stay here. He wants me to give in, to let my guard down and face my feelings for once. At least, that's what that wicked look in his eyes and the mounting heat between us suggests.
This isn't how I imagined being roommates would go. But a girl can only stare temptation in its green eyes for so long and not weaken.
My best friend wants to have his way with me and, right or wrong… I think I might let him.
***
Pretty Boy D is a full-length standalone novel. This book can absolutely be read on its own, but when you're done, it's recommended that you check out more from the Golden triplets and Joss in the complete enemies-to-lovers trilogy, KINGS OF CYPRESS PREP.
Do you enjoy the frustratingly hot push and pull of a good friends-to-lovers or roommates-to-lovers romance? Then you'll love getting to know Dane and Joss. Due to adult themes and sexual situations, this one's only for the 18+ crowd. Expect an HEA and no trigger warnings needed.
Add to Goodreads ➜
http://bit.ly/PBD-GR
PRE-ORDER LINK
Universal:
https://books2read.com/u/bwoR6P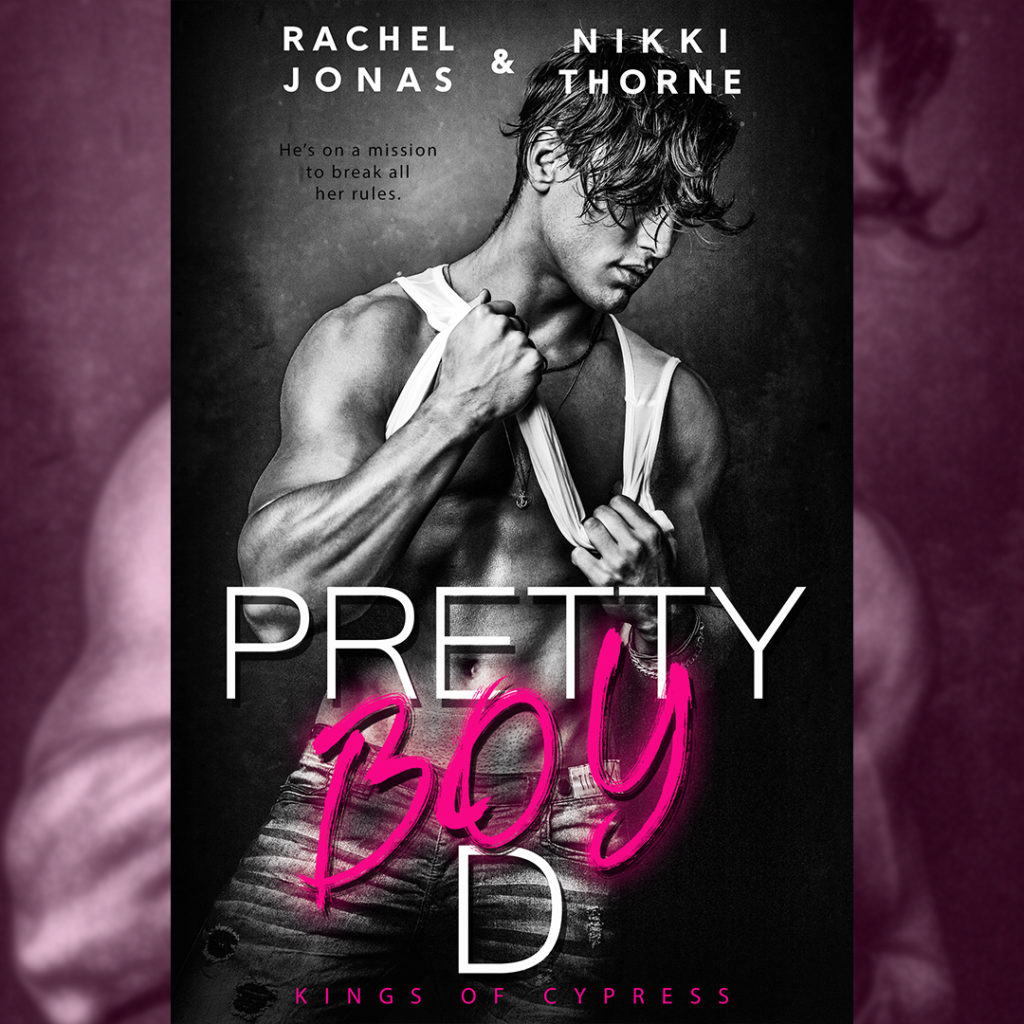 GIVEAWAY
To celebrate Pretty Boy D's cover reveal,
Rachel Jonas
and Nikki Thorne have a
$20 Amazon gift card and paperback up for grabs. Head to Facebook and check the pinned post to enter:
https://www.facebook.com/authorracheljonas
TEASERS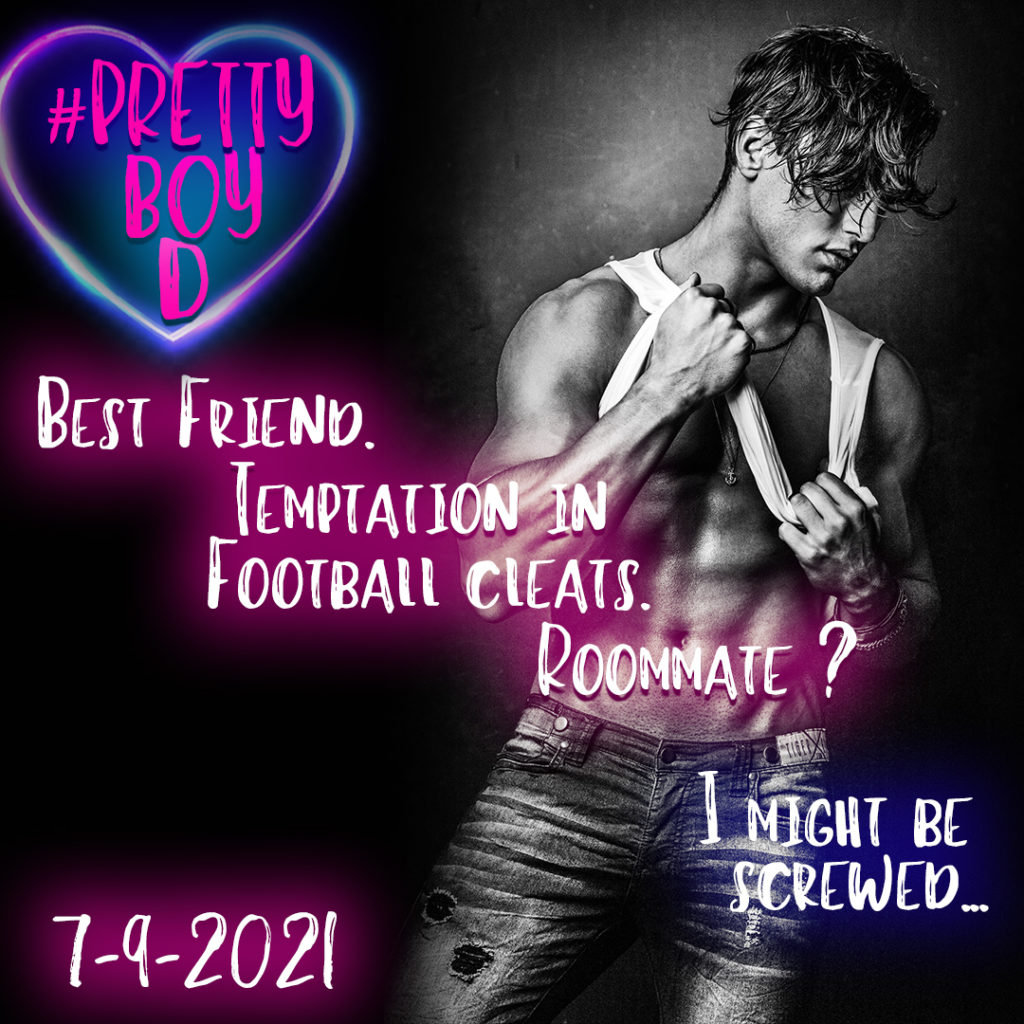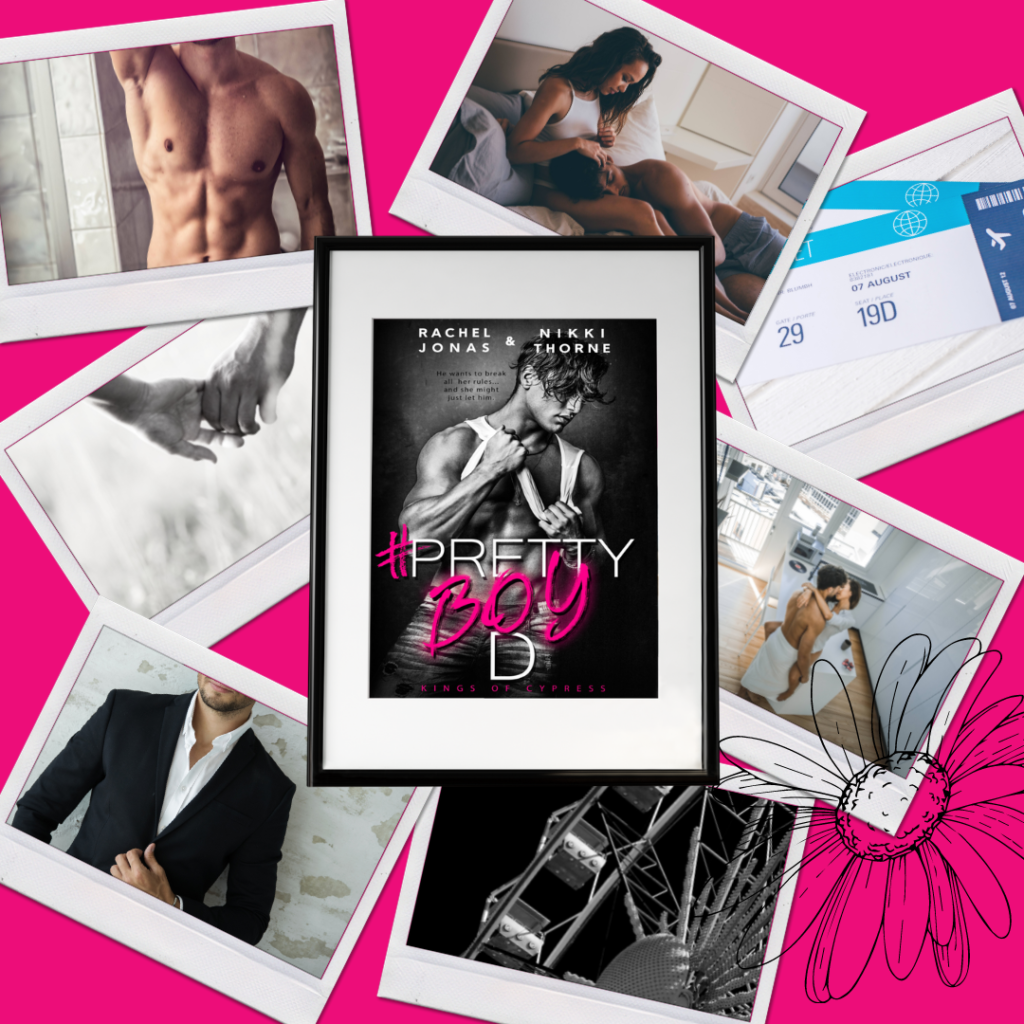 AUTHOR LINKS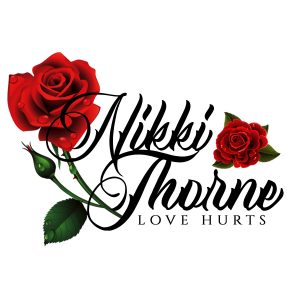 Facebook
|
Reader Group
|
Instagram
|
Twitter
|
Mailing List
|
Goodreads
|
Amazon
|
BookBub
|
Pinterest
|
TikTok
This was my first book by this duo, but I will be diving into their other series as soon as I can.
A few pages into Pretty Boy D reality faded away, and my head and heart became engulfed inside the Kings of Cypress Point world.
The prologue had me completely in love with Joss and Dane before I even really knew them.
Joss was sweet and trying to do the right things in an effort to appease her parents, but then she snaps, with all sorts of sass, and a strength I don't think she knew she had until that moment. She was ready to take her life into her own hands and stop living a life to make others happy.
Dane is in the spotlight, and while he has a cocky side, he has many other sides, he could be incredibly sweet, a bit alpha-hole at times, and all alpha at the right times *wink.*
Dane and Joss may have been in the friendzone for years, but the explosive chemistry between them said otherwise, and it seemed everyone knew it but them. The sizzle between them is simmering below the surface, and the moment they decide to take the step into a more than friendship arrangement that sizzle becomes infused with enough tension to heat up kindles everywhere.
The slow burn is full of so much intensity, and not always the "good" kind there were many obstacles they had to overcome to get to their happily ever after. My heart ached with every pull and soared with every push and every emotion the characters felt in those moments struck my feels like lightning bolts. The authors did a fabulous job of bringing you into this world so deeply it felt like you were a part of the crew.
The banter between Dane and Joss was fun and engaging, and the banter between the crew was that and more. If, like me, you haven't read the previous series, their witty banter and fierce loyalty will get you addicted, needing to spend more time with these characters, and ready to dive into previous series.
Pretty Boy D is an utterly enthralling blend of explosive chemistry, a tension filled slow burn, a swoony alpha hero, a sassy heroine, witty banter, peppered with feels, from fluttering ovaries to your chest tightening with emotion, steam, and a crew of friends that are overflowing with love and fierce loyalty. This duo has undoubtedly became an automatic 1-click for me.