SEE MY REVIEW BELOW
⚖️ 𝗛𝗢𝗧 𝗡𝗘𝗪 𝗥𝗘𝗟𝗘𝗔𝗦𝗘 ⚖️
𝗘𝗺𝗽𝗶𝗿𝗲 𝗼𝗳 𝗗𝗲𝘀𝗶𝗿𝗲 𝗯𝘆 𝗥𝗶𝗻𝗮 𝗞𝗲𝗻𝘁 𝗶𝘀 𝗟𝗜𝗩𝗘! 𝗬𝗼𝘂 𝘄𝗶𝗹𝗹 𝗱𝗲𝘃𝗼𝘂𝗿 𝗡𝗮𝘁𝗲 𝗮𝗻𝗱 𝗚𝘄𝗲𝗻'𝘀 𝘀𝘁𝗼𝗿𝘆!
#𝟭-𝗰𝗹𝗶𝗰𝗸 𝘁𝗼𝗱𝗮𝘆!
AMAZON US ➜
https://amzn.to/3qR7ac1
AMAZON UK ➜
https://amzn.to/3hkTi6H
INTERNATIONAL ➜
https://smarturl.it/EODBuy
GOODREADS ➜
https://bit.ly/GR-EOD
BLURB
My forbidden husband.
I kissed my father's best friend and it kind of didn't go well.
Not only because he's eighteen years older than me
—
but he also didn't like it.
Not one bit.
In my defense, I didn't mean to fall for him. It just happened.
Nathaniel Weaver is the most attractive man I've ever seen with enough charisma to blind the sun.
He's bigger than the world, owns half of it and conquered the other half.
He was forbidden.
Wrong.
So I totally got over him. Or so I told myself.
Until we're forced to get married.
Now I'm trapped.
But maybe he's trapped too.
Because we're both reaching for that forbidden fruit dangling between us.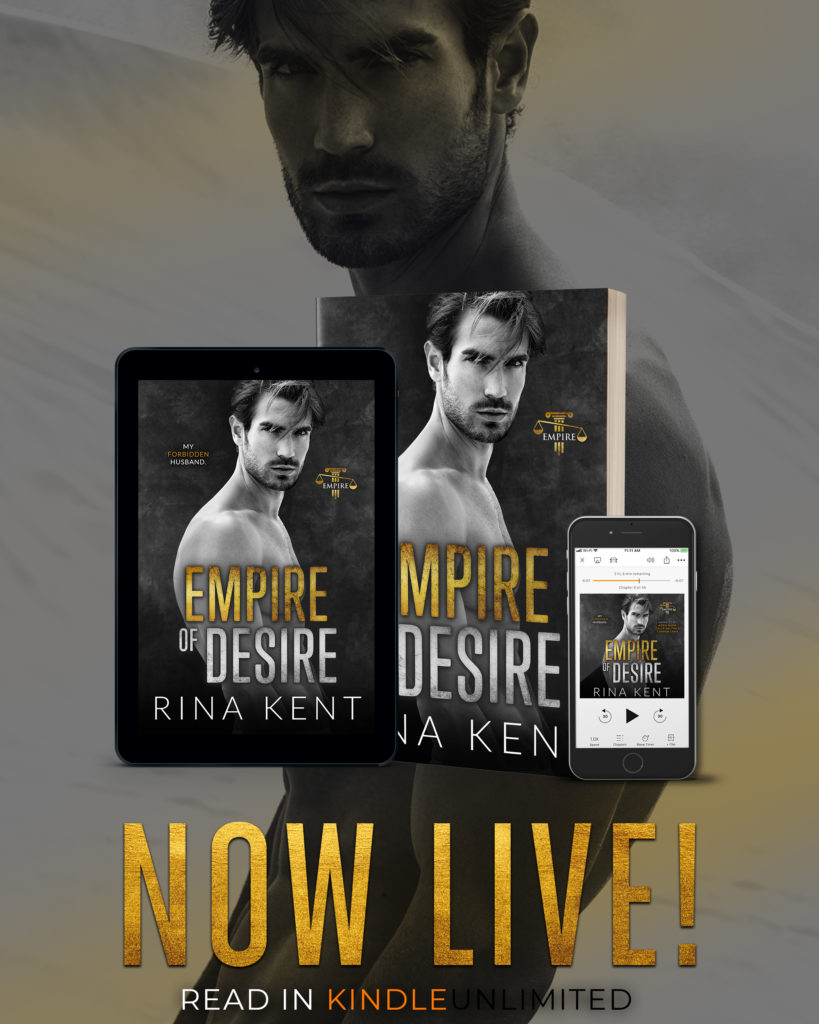 ABOUT THE AUTHOR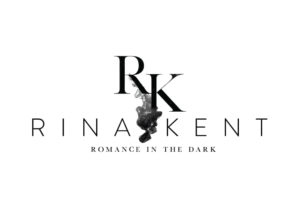 Rina Kent is an international bestselling author of everything enemies to lovers romance.
Darkness is her playground, suspense is her best friend, and twists are her brain's food. However, she likes to think she's a romantic at heart in some way, so don't kill her hopes just yet.
Her heroes are anti-heroes and villains because she was always the weirdo who fell in love with the guys no one roots for. Her books are sprinkled with a touch of mystery, a healthy dose of angst, a pinch of violence, and lots of intense passion.
Rina spends her private days in a peaceful town in North Africa daydreaming about the next plot idea or laughing like an evil mastermind when those ideas come together.
Don't forget to Sign up to Rina Kent's
Newsletter
for news about future releases and an exclusive gift.
AUTHOR LINKS
Website
|
Newsletter
|
Bookbub
|
Instagram
|
Facebook
|
Exclusive Facebook Group
|
Twitter
|
Pinterest
|
Goodreads
|
TikTok
Age-gap, forced marriage, new adult, angst, and a possessive alpha hero were all enthralling elements in Empire of Desire.
While this is a standalone, if you've read the Thorns Duet, as I have, you've been as intrigued by Nate as I was, and yet his story was so much more than I could have anticipated.
Gwen felt emotions deeply, she made a valiant effort to keep them locked up tight, but that only works for so long before those emotions erupt, triggering every coping mechanism a person has in an effort to find some solace from all of the feelings you don't want to feel. Her emotions hit me hard, a tsunami of feels, as she waded through heartbreak and tragedy. She was also sassy, defiant, and those are the qualities you need when you end up married to the man you've loved from afar for years.
Nate was a stoic, a workaholic, a master of displaying nothing but cold indifference, and all it takes for some of that to melt away is making a decision out of necessity that puts him next to the woman he's done everything he could to avoid for years. His mask is mostly still intact, but when his control is finally shattered, his possessiveness and alpha side emerged, and he upped the bossy book boyfriend game.
Nate and Gwen were like a ticking time bomb; their chemistry was palpable from the start, and the intensity between them flourished with every word. Her defiance, combined with his bossy, controlling demeanor, sparked a fiery passion. They were made for each other, in ways that they hadn't realized, however it 's never that simple..
Angsty feelings were coming from everywhere, inner demons were bubbling to the surface, and some of their worst nightmares were playing out in front of their eyes. My heart shattered right alongside Gwen's, and her ability to not feel is something I've mastered as well, but when that's no longer possible, it's as if the floodgates open, letting them all out at once. My heart was heavy, tears flowed, and she never gave up or let these things darken her tender heart.
Empire of Desire is one of the year's best angst reads. A heady mix of an ardent connection, a possessive alpha hero, and an empathetic sassy heroine, brimming with emotion and burning levels of steam.