SEE MY REVIEW BELOW
⚖️ 𝗛𝗢𝗧 𝗡𝗘𝗪 𝗥𝗘𝗟𝗘𝗔𝗦𝗘 ⚖️
𝗘𝗺𝗽𝗶𝗿𝗲 𝗼𝗳 𝗦𝗶𝗻 𝗯𝘆 𝗥𝗶𝗻𝗮 𝗞𝗲𝗻𝘁 𝗶𝘀 𝗟𝗜𝗩𝗘! 𝗪𝗲 𝗮𝗿𝗲 𝘁𝗵𝗿𝗶𝗹𝗹𝗲𝗱 𝘁𝗼 𝘀𝗵𝗮𝗿𝗲 𝘁𝗵𝗲 𝗰𝗼𝘃𝗲𝗿 𝘄𝗶𝘁𝗵 𝘆𝗼𝘂. 𝗪𝗵𝗼'𝘀 𝗿𝗲𝗮𝗱𝘆 𝗳𝗼𝗿 𝗞𝗻𝗼𝘅 𝗩𝗮𝗻 𝗗𝗼𝗿𝗲𝗻'𝘀 𝗵𝗶𝗴𝗵𝗹𝘆 𝗮𝗻𝘁𝗶𝗰𝗶𝗽𝗮𝘁𝗲𝗱 𝘀𝘁𝗼𝗿𝘆?!
#𝟭-𝗰𝗹𝗶𝗰𝗸 𝘁𝗼𝗱𝗮𝘆!!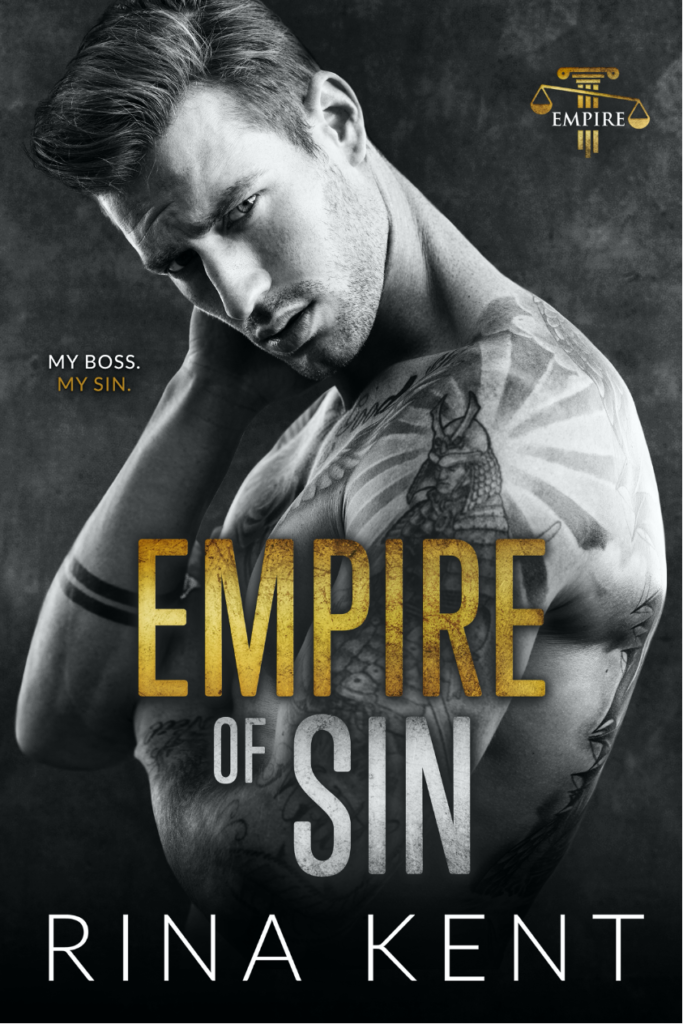 ⚖️Purchase Empire of Sin ⚖️
Also available in paperback and hardback.
AMAZON US ➜
https://amzn.to/3Bnpltp
AMAZON UK ➜
https://amzn.to/3pJhX9H
INTERNATIONAL ➜
https://smarturl.it/EOSBuy
GOODREADS ➜
https://bit.ly/GR-EOS
AUDIOBOOK ➜
https://amzn.to/3GmL9Iz
⚖️ Audiobook Narrators ⚖️
Empire of Sin, performed by John Hartley and Vanessa Edwin!
⚖️ BLURB ⚖️
My boss. My sin.
I'm not the type who has one night stands.
It wasn't supposed to happen, okay?
A couple of drinks and a sinful British accent later and I'm in bed with a stranger.
Of course, I left first thing in the morning because I'm a responsible adult.
An adult who has a new job that I need in order to keep my double life a secret.
Little did I know I'm not, in fact, responsible.
Because the stranger I left in bed? Yeah, he's not a stranger after all.
He's my new boss.
Knox Van Doren might have a charming smile, but a true villain lurks beneath it all.
And like any villain, he'll use my sin against me…
ABOUT RINA KENT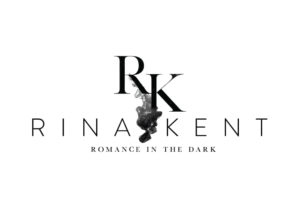 Rina Kent is an international bestselling author of everything enemies to lovers romance.
Darkness is her playground, suspense is her best friend, and twists are her brain's food. However, she likes to think she's a romantic at heart in some way, so don't kill her hopes just yet.
Her heroes are anti-heroes and villains because she was always the weirdo who fell in love with the guys no one roots for. Her books are sprinkled with a touch of mystery, a healthy dose of angst, a pinch of violence, and lots of intense passion.
Rina spends her private days in a peaceful town in North Africa daydreaming about the next plot idea or laughing like an evil mastermind when those ideas come together.
Don't forget to Sign up to Rina Kent's
Newsletter
for news about future releases and an exclusive gift.
CONNECT WITH THE AUTHOR
Website
|
Newsletter
|
Bookbub
|
Instagram
|
Facebook
|
Exclusive Facebook Group
|
Twitter
|
Pinterest
|
Goodreads
|
TikTok
Empire of Sin is the second book in Kent's Empire Series, and if Anastasia and Knox's story teaches us anything, it's that each book in the series keeps getting better.

Empire of Sin isn't quite as dark as Kent's other works, but it's no less captivating.
I was looking forward to not only Knox's narrative but also Anastasia's because they both left a trail of mystery in their wake after making appearances in prior books, but nothing could have prepared me for this gripping ride.
Anastasia had lived her entire life within a bubble, for the sake of her protection in a world she never felt a part of, a world where things were designed to be a certain way, and she was exactly who they wanted her to be. Anastasia from that world and the Anastasia who emerges in Empire of Sin are not the same girl; she's taking control of her life, and as a result of that decision, she's filled with a confidence and power she never realized she possessed.
Knox has shadows that lurk in the recesses of his mind, and it's those shadows that feed the person he is, a controlled existence across the ocean from those he cares about (except from Daniel, but that's a whole other story I can't wait to get into). Knox carries inside him a darkness that was born in the past but still maintains a stronghold on his inner thoughts. He may be a bit arseholish at times, barking orders in an unmistakable tone, and it's those qualities that bring him and Anastasia together.
Knox and Anastasia's connection starts with a pulsing surge of pure, unadulterated desire, and it's only supposed to be for a fleeting moment. The second time they're in each other's company, the blaze between them grows into its own entity. It's the connection that begins with a physical need for one another and deepens until their souls are fused together.
Knox and Anastasia's journey ripped at my heartstrings, a freefall into a dark and gloomy abyss, at the mercy of each and every emotion that runs through the characters. My chest ached. Knox or Anastasia had made it through a childhood that few people do. It was heartbreaking and devastation mixed together, but there was strength in surviving and power in who they were becoming.
Oh, and the humor and sarcasm are on another level; some of my all-time favorites make cameo appearances, providing some laugh-out-loud banter that makes me nostalgic for their series and makes me want to revisit it.
I genuinely don't believe I've done Empire of Sin justice; I honestly think it demonstrates a new level of Kent's brilliance; every facet of it leaves me speechless. Empire of Sin is a thrilling blend of a searing connection, a possessive alpha hero, a charming feisty heroine, all the feels, clever banter, and sinfully delicious steam that is impossible to put down. Without a doubt, one of the best reads of 2022, and my new favorite Kent novel.