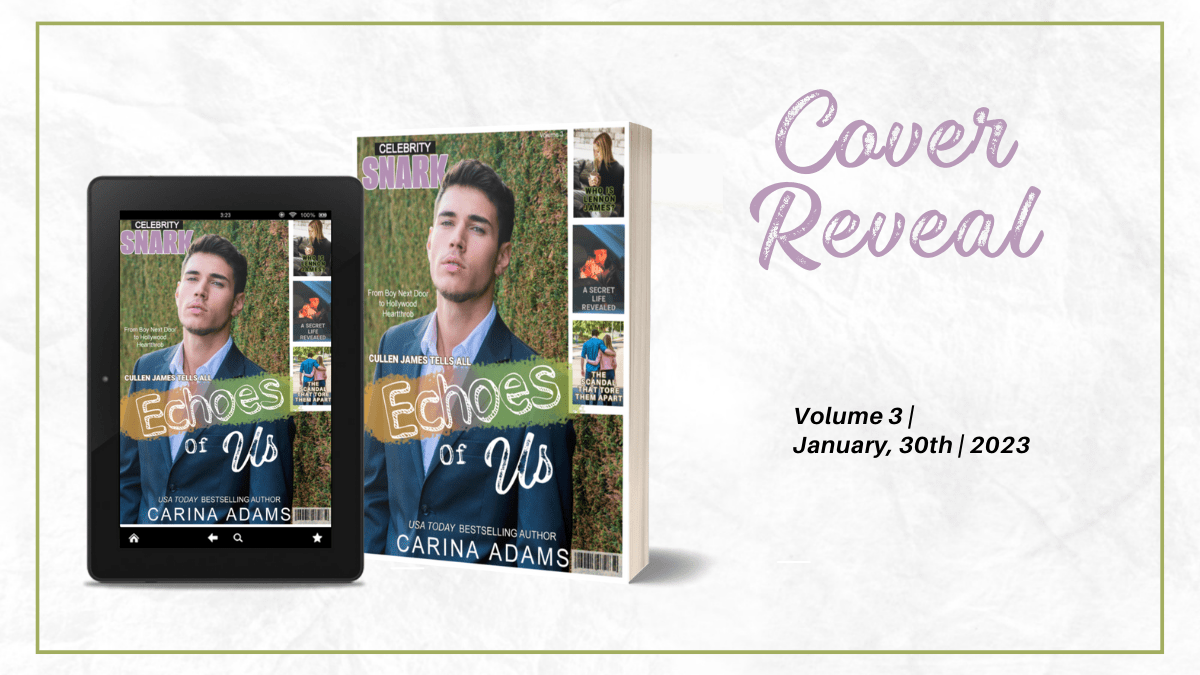 Carina Adams has revealed the cover for Echoes of Us, book 3 in The Dreams Trilogy.
Release Date: January 30, 2023
Tropes: 🧡 Married Couple 💚 First Love 🧡 Celebrity 💚 Angst 🧡 Girl Next Door 💚 Best Friend's Brother
PREORDER TODAY!
https://books2read.com/echoes-of-us
Synopsis
From USA Today Best Selling Author Carina Adams comes the heartbreakingly beautiful conclusion to the Dreams Trilogy.
Young love.
Unpredictable. Fleeting. They say it never lasts.
Falling in love when you're a teenager isn't supposed to shape your life, but it had defined us.
I was fifteen when I fell for the boy with stars in his eyes. At seventeen, desperate to fight the currents pulling us apart, against our families' wishes, I married him. Determined to make it work, I headed to college while he moved across the country, each chasing our own dreams.
Falling in love had been easy. Making it work was the hard part.
I watched and cheered from afar as Dean became an unrecognizable A-lister. I spent my days pretending to be happy and enjoy my normal life while he fell further into the pit of fame, a new tabloid headline every week. Somewhere along the way, we lost ourselves and each other. Just when I thought we were ready to let go, a scandal rocked our world.
Fate had the last laugh. We may be able to give up on ourselves, but we'd never give up on each other without a fight.
Add to Goodreads https://bit.ly/echoes-of-us-tbr
Influencers Sign-Up Here: https://bit.ly/echoes-signup
Start the trilogy today!
Dreams of You (The Dreams Trilogy Book 1)
https://books2read.com/dreams-of-you
Glimmers of Me (The Dreams Trilogy Book 2)