SEE MY REVIEW BELOW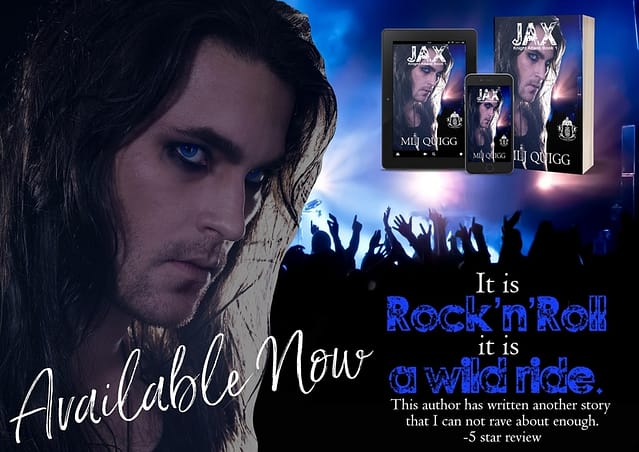 Release Date: September 2


That's what people call me.
But all it took was a single phone call to bring me to my knees.
Five years later, my life has changed irrevocably forever.
Though someone lurks in the shadows threatening to tear all that I love apart.
An obsession of the worst kind.
Can I keep the woman I love safe?
Or will everything burn to ash…
Meet Mlj Quigg
Australian author MLJ Quigg – lives in NSW, Australia, with her husband, three adult children, and six cats—yes, you heard that right, six.
Growing up in a huge family of eight kids was always noisy and didn't give her enough alone time to unwind. Books have always given her an outlet from the craziness that is her life. Nothing is better than curling up with a good story to take her mind off her surroundings.
As a new author, she hopes you enjoy her stories and helps you get out of your world and into hers for a few hours.
Connect with Mlj Quigg
Hosted By:

I enjoyed Jax and Layla's story they were friends for years and I felt like those years built a solid foundation for the moment they would meet in person because their chemistry was undeniable the moment they were in the same room together.

This took a few chapters to get fully immersed in the story but once their story began and everything began to come together I fell in love with Jax and Layla. I liked that each of them knew how they felt they each had their own fears but neither were willing to let those stop them from diving in head first to explore their feelings. There was drama but the two of them were a solid partnership that made my heart happy.

Along with falling in love with Jax and Layla I fell in love with the entire Knight family. The dynamic of the siblings and the closeness they had while also all being involved in some capacity with the band was an added bonus to this rock star romance.