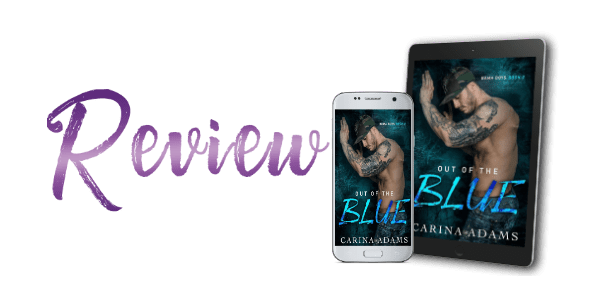 ⭐️⭐️⭐️⭐️⭐️
I can't get enough of Mike and Molly's story, no matter how many times I read it.

I adore the dynamics of this group of friends; their unwavering love and loyalty pervade every interaction. They may not be blood relatives, but they are each other's chosen family.
Molly is all sass and badassery. She'd been through hell and back, with the heartbreak of the past keeping her awake at night. Outside of the Bama Boys, the people in her life did not have her best interests at heart. Then, in a sweeping moment, she put herself first, and she truly began to flourish.
Molly had heard it all, most of it infuriating and far from the truth; those things have a way of eating at you, and every horrifying word becomes etched in your mind. She began to rediscover her happiness after assembling a more trustworthy team around her.
Mike is a protector of those around him, an alpha with a panty melting charm. He was devoted, born to be the man who everyone could rely on. When it came to doing whatever was necessary to keep everyone safe, he gave no "fs." He was the epitome of a "charming" hero and a "sexy AF possessive alpha." The ideal pairing for my all-time favorite book boyfriend.
Mike and Molly's chemistry begins as a small flicker of friendship, witty banter, and mutual respect. Then there's a shift, a heady, electrifying moment that you can feel through the pages. It becomes consuming, a small touch, eye contact, a few whispered words, and they throw caution to the wind in an unavoidable moment. It was supposed to be just one night, but it only took another moment for them to realize they had just discovered the missing piece of their soul.
Oh, my angsty feels. Outside of their group, Mike and Molly both had factors that seemed hellbent on doing everything they could to prevent either of them from letting their guard down. The paparazzi, petty exes, and unknowns were all vying for a piece of the safety and solace they craved. What none of them realized was that no matter how many times they tried to destroy either of these two, those around them would be there to pull them up, offering their strength when their own was depleted. And Mike and Molly's strength, trust, and overall respect for one another meant that no matter what happened, they would face it together.
Adams is an expert at blending angst and wit; her dialogue is some of my all-time favorites. The ability to wrap these characters' emotions in your own, heavy and heartbreaking, then drop in hilariously clever banter is nothing short of awe-inspiring.
Out of the Blue is a mesmerizing blend of searing chemistry, a protective AF alpha hero, a sassy heroine, emotions that surge through the pages, invading your heart as if they were your own, heartbreak and healing, entertaining banter, and blazingly hot steam. All set in a world filled with the love and unwavering support of friends we'd all be lucky to have.
You can check out the Bama Boys series HERE