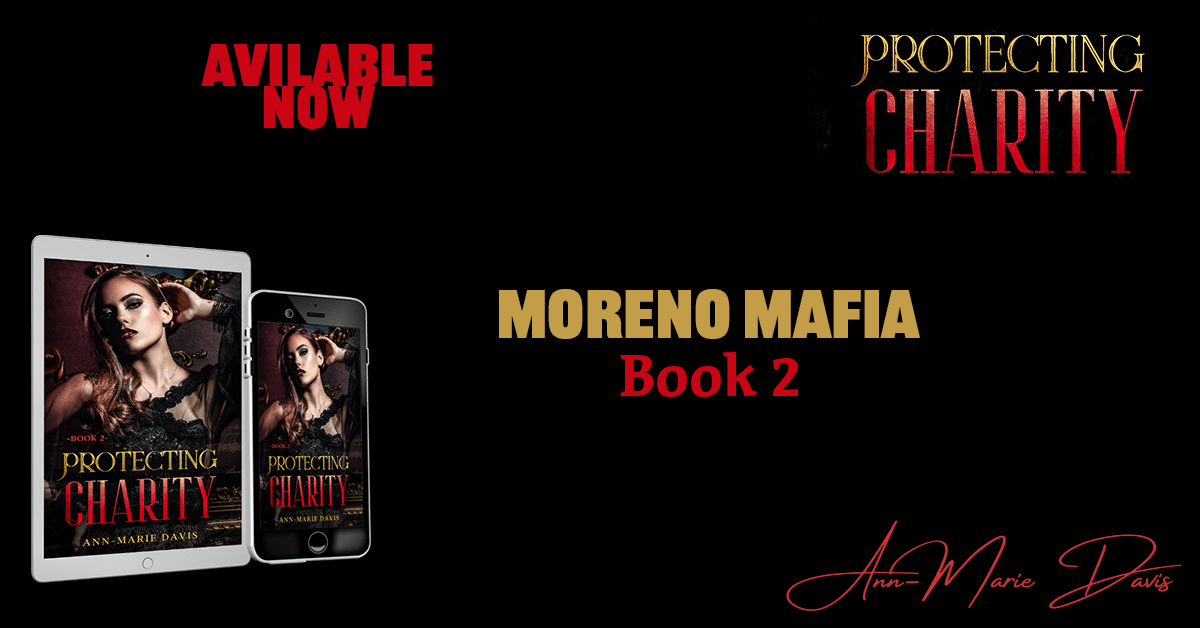 Blurb:
Tensions are rising for the Moreno Family's most ruthless enforcer…
I'm so close to finding my brother, I can feel it. But now there's a new problem thrown into the mix. A young girl has been sold to the cartel, and I can't stand by and watch that happen.
With a new enemy on my tail, I'm not sure who I can trust… or how to navigate the increasingly steamy encounters with these men. Luca isn't one to take no for an answer, Nico is my only voice of reason, and Max is wild as hell. How can I find a way to make them all happy?
And when the FBI show up with some hard-hitting questions? They don't buy my answers—and neither does my father.
Packed with exhilarating romance and riveting action to keep you on the edge of your seat, this thrilling reverse harem mafia romance is a wild ride you're not going to want to miss.

I am completely addicted to the Moreno Mafia series.

Protecting Charity brings you deeper into this dark and twisty world that Ann-Marie has created.

Protecting Charity shows a new side of Charity from the guys point of view. She's still an enforcer with a thirst for violence but this brings you a view of her vulnerabilities and more emotional side of her.

There are endless mysteries and threats with seemingly little leads to who is creating such havoc in Charity's life. Nico, Max, and Lucs are trying their best to protect Charity but her stubbornness and the fact that she's always been the one meant to protect them leads to new levels of tension between them.

The chemistry between Charity and each of the guys is like an uncontrollable inferno there's nothing that could ever stand in the way and while each one is as strong as the next they are all completely different. Max is her calm, Nico is her safe place, and Luca is her fire. A spin of soulmates with all of them owning their own piece of her soul and she owns every part of theirs.

This series is as addictive as it is consuming. Every page pulls you in deeper to the Moreno Mafia world with suspense, mystery, twists and turns that make you obsessively turn the pages to find answers but with the hope that the end won't come.

I will be impatiently awaiting for Charity's Vengeance. I can't wait to see how this explosive story will play out.