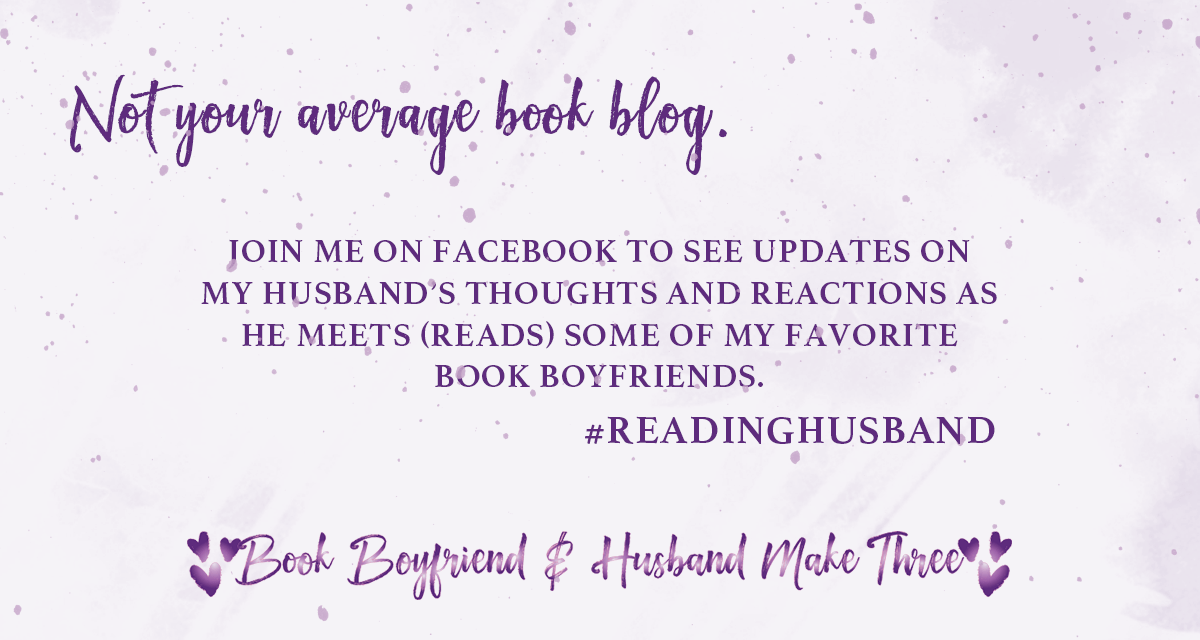 If you read the pinned post titled "My First Blog" then you know that while my blog has the same elements as others that promote steamy romance, mine comes with that and a twist.
My husband reads some of my favorite book boyfriends and I share his thoughts, either by typing them out or in a video, and I share them in my Facebook group.
That had been my intention from the start, but honestly I wasn't expecting to become as busy as I did after starting a blog. He continued to read and I shared his thoughts/reactions, but I ended up only sharing some on my social media since they are all public.
Then in December I came up with the idea of starting a Facebook group so that I could create a more private environment to share his thoughts while he reads.
We have started making videos with us discussing books, and arguing over the anti-heroes that I love and he hates.
I also post random book related conversations that happen at our house.
If you love steamy romance and aren't easily offended then I would love to have you join my Facebook group to stay up to date on #ReadingHusband