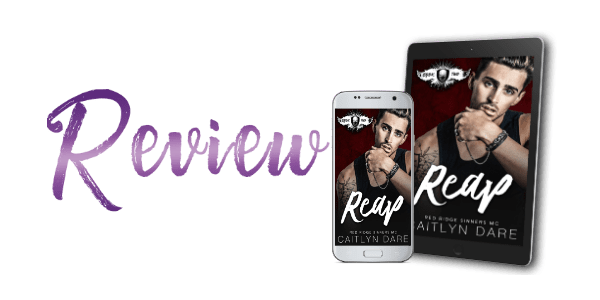 ⭐️⭐️⭐️⭐️⭐️
That cliffhanger is the most cliffhangery, cliffhanger that has ever cliffhangered. I'm not OK.

River's story demonstrates Dare's talent to a new level. I've been a fan of this duo since their debut, but this series is shaping up to be a cut above the rest. The characters' depth and the intricately woven storyline are completely addictive.
River has been on a journey to discover who she is since the moment she arrived in Savage Falls, and I love how it's been played out in an authentic way. When she met Sadie and Quinn, she discovered her inner sass, and I believe she demonstrated a strength she didn't know she had. She may appear sweet and innocent, but she possesses a fire within her.
I don't think I've ever read a RH where the men are so dissimilar, and on the surface, it would appear that Diesel, Jax, and Zach would never get along, let alone make a relationship work. The bond each of them has with River is unique to them, but Diesel, Zach, and Jax have chemistry as well. They have a way of reading each other without saying anything. I've never felt such a strong connection between the characters in a RH before. It's as if the four of them were meant to be together.
My emotions were all over the place, and I shed a few tears as these characters' anguish bled through the pages. At times, it was their willingness to do whatever the others required that cemented their place as my new favorite Dare couple. There's just a sense that what they have is monumental in comparison to other bookish couples.
Reap is engrossing from the first word to the jaw-dropping, wtf cliffhanger. A heady blend of searing chemistry (x3), a protective alpha, an alpha-hole, a broken hero, and a sweet, sassy heroine that owns them all. Every emotion bleeds through the pages, from heart-wrenching to heart-warming, hot AF steam, and a cliffhanger that will have you muttering all sorts of wtfs and leave you desperate for the conclusion.
Blurb
I never imagined falling for a Red Ridge Sinner… let alone three.

But here I am, sneaking around with Diesel, Zach, and Jax, willing to risk the consequences for just one more kiss or touch or moment.

They get me. Understand what I need, and how to make me soar. But every time we find ourselves in the dark, stealing precious minutes together, reality closes in around us.

One of them is broken.
One wants to do the right thing.
And one of them refuses to admit what I already know.

I'm willing to fight for them…

All of them.

Even if it goes against everyone's expectations of me. Even if it upsets the people I love.

Even if it makes me a target for our enemies.
REAP is a full length dark enemies-to-lovers/bully romance. This is a why choose novel, meaning the main character has more than one love interest. It is book two in the series.