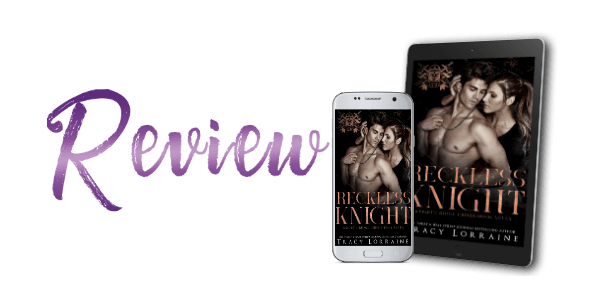 ⭐️⭐️⭐️⭐️⭐️
Toby had far more debauchery in him than I could have imagined. He's no longer the sweet, heart-melting man we knew; his demons have risen to the surface and are ready to play, and they've found the perfect toy."

Lorraine has stepped up her game yet again. Toby has a much darker and more sinister side than the others, and the steamy moments were red-hot.
Jodie had been dealt one heartbreak after another, and a night of pure recklessness, abandoning all inhibitions, was exactly what she needed. Although she had no idea that the man who was giving her moments of physically unrestrained reckless abandonment had come into her life to use her as a pawn in a game she had no idea existed.
Even though you could feel the grief Jodie was experiencing, she showed a strength that was admirable. She could have let all the blows that life had dealt her, turn her heart black and bitter, but instead she looked at people and saw the good inside them. She was sassy, sweet, and her deepest desires were as though she was made for Toby.
I've adored Toby since the first time I met him. He'd seen the worst that humanity had to offer, and instead of becoming what he could have become, he chose to protect those he cares about with the fervor of a thousand suns. That's not to say it didn't shape him into the man he became, but he was more than that. He's driven by vengeance and hatred, and he keeps secrets from those around him. Toby, whom we met, appears to have been swallowed up by it all, with only a few glimpses peeking through.
Toby and Jodie's relationship is a match made in hell. Their chemistry will have kindles around the world going up in flames. It appears as if their darkest desires have become intertwined into parallel fantasies, due to their insatiable desire for each other.
Lorraine is a master of dark, enthralling storylines, but Reckless Knight is next level AF.

Reckless Knight is a tantalizing blend of inflamed chemistry, all manner of reckless debauchery, hot AF steam, twists and turns that had me muttering "WTF," "he's not," "fng hell, "holy….," and an ending that had me wanting to toss my kindle. I can't freaking wait for more of Toby and Jodie!
Blurb
The moment I discovered the dark truth, it descended on my life and threatened to swallow me whole. 
It tore at my soul, piece by piece. But I refused to go down alone. 
My need for vengeance pours out like a gaping wound… directed at the man I thought was my father. The one who trained me to become the monster I am. 
I will not rest until he's hurt the way he's made us hurt. 
I will not stop until he's bled like those I love. 
Until he's paid the price, I'll never truly be free. 
An eye for an eye— he once told me. 
And I've found the perfect target. 
Someone he thought he could keep safe. Tucked away from the depraved world I barely survived. 
But I've found her. 
The innocent pawn in my twisted game. 
The seductive demon who's going to help settle the score once and for all. 
All's fair in love and war… checkmate.