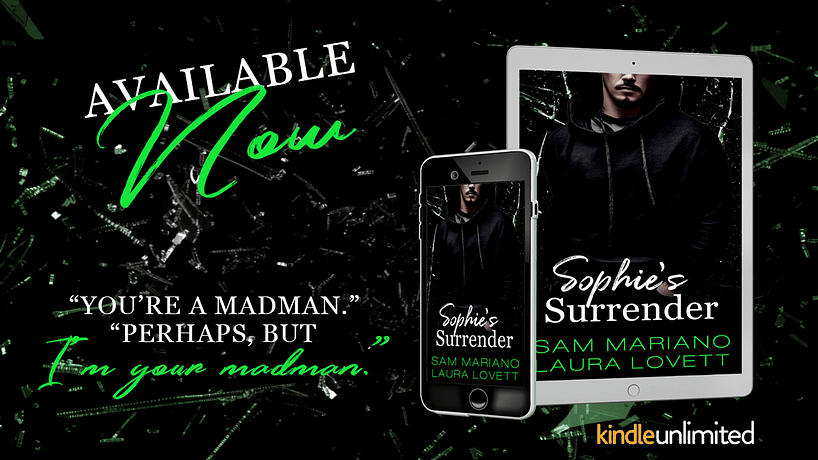 SOPHIE'S SURRENDER by Sam Mariano and Laura Lovett
Release Date: December 5th
Tropes: 💚 Possessive Hero 💚DUB-CON/NON-CON 💚Stalking 💚 Boy Obsessed
AVAILABLE NOW! Free in KU
Blurb:
Men have always committed atrocities chasing after their desires.
The men in my family have it down to an art form.
Personally, I've never experienced a desire that ran so deep it poisoned my soul.
Until the night I laid eyes on her.
It's really too bad she didn't feel the same way. It could have been a fairytale.
I guess our story was meant to be something a little more twisted.
No matter.
I desire Sophie Bradwell, and I don't care how many terrible things I have to do to get her… and keep her.