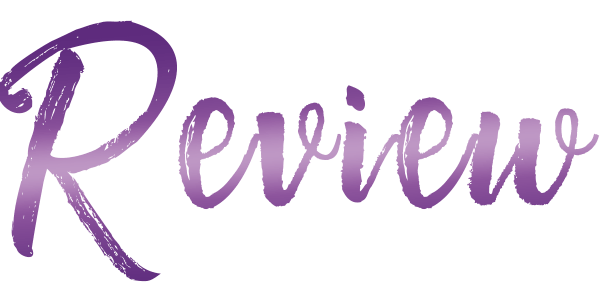 ⭐️⭐️⭐️⭐️⭐️

Sam Mariano is the Queen of bringing us sinfully dark anti-heroes that break our hearts and yet have us begging for more and Hunter Maxwell may very well be the *anti-prince* of anti-heroes.

Riley is full of fire and is loyal to the very depths of her soul, she's being raised by a fiercely loving mother and that has instilled a great level of independence into who she's growing into.

Hunter Maxwell is everything an anti-hero should be and more. He's dark and sinfully cunning which means he's all levels of twisted from "holy hotness" to "unholy evil" and I loved every single moment.

Riley and Hunter have an instant and undeniable connection as kids but all of that goes up in flames with a few words spoken.

As seniors in high school the chemistry that was once undeniable between Riley and Hunter is a blazing inferno that's hampered by a girl trying to protect her heart and a boy that's feeding his need for vengeance with venomous actions and spiteful words.


I loved Riley. She had such fire inside of her and I loved her relationship with her mom. I felt that that had such a profound effect on who she was becoming as a young adult in her senior year of high school. I found myself giggling along with them as they shared witty banter and the "realness" of their behavior really hit me in the feels.

Hunter is playing a game that nobody else knows the rules to but with Hunter Maxwell it doesn't matter because he's going to aim a smirk your way and you will be ready to fall at his feet and do as he commands. For real, he bamboozled me right along with Riley and I spent a hot minute wondering why Sam Mariano gets to have THE Hunter Maxwell living inside her head but I don't, it's quite rude to be honest.

One chapter was all it took for reality to fade away and me to become engrossed in the world on the pages. The Boy on the Bridge is next level unputdownable. The flow of this story is hypnotic as the fiery chemistry burns between Hunter and Riley turns into a mesmerizing push and pull with some shoving since Hunter Maxwell always gets what he wants, he doesn't just play dirty, he's downright devious. A top read of 2021 and Hunter Maxwell has earned a place on my (just created) list of all-time top anti-prince book boyfriends.