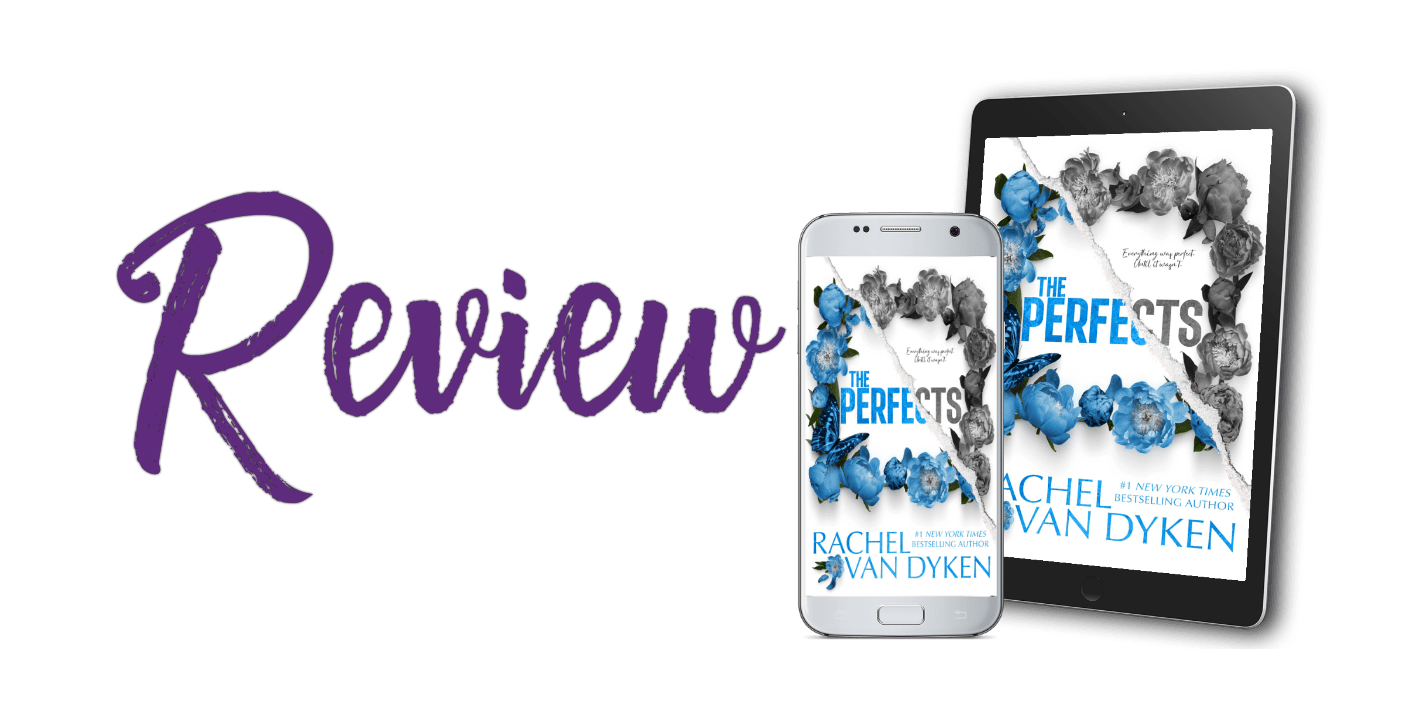 ⭐️⭐️⭐️⭐️⭐️
Foster siblings is something we've all seen before, but I can assure you, as with everything she writes, she put everything she had into the story. The Perfects is nothing short of Van Dyken perfection.
The Perfects will CONSUME you, a few words, and these characters will own your heart, your thoughts, and your time until you've devoured every word.
Mary-Belle has spent most of her life in the foster care system, and the strength she showed on every page was admirable, to say the least. I loved that she never tried to be someone she wasn't. She had lived a very different life than the one she was thrust into, and although there were a few times she turned her head so they wouldn't see her tears, not once did she cower. She was sassy and quick to reply to others' words with clever retorts and sarcasm.
Ambrose was angry at the world behind the mask of perfection he was expected to show the world. He was the rich kid born with a silver spoon in his mouth, and to anyone who looked at him, it was the perfect life, except it wasn't, not even a little. Not even at all. Behind the perfect smile was a broken hero, not knowing that all he needed was someone to look close enough to see through the perfect façade to turn the fake smiles into real happiness.
Sparks were flying between MB and Ambrose the moment they started slinging clever retorts at one another. He was being rude, and she wasn't having it. It didn't take long for the sparks to ignite an explosive physical connection, only to be severed when they were caught, turning into hateful glares and hungry glances. Following the insta-lust fest, they build a foundation based on friendship, honesty, and overall being there for one another the second time around.
Ambrose and MB had lived very different lives, but as we all know, heartbreaking tragedies don't discriminate. It doesn't matter how much money you have or don't have, none of us make it out of life unscathed. The character's emotions wrapped around my heart like a vice, making it impossible to keep the tears at bay. This may be fiction, but I think what gutted me the most was that you know in your heart that out there somewhere, there are people who are dealing with this in real life.
When I open an RVD book, I know that within the pages will be a story that will suck me in so deeply that for the length of the book I'll be offered an escape. All of the aspects of reality that are pulling me under, and at times make it hard to breathe, will vanish, allowing my mind and heart the reprieve they need, so when I reach the end, I'll be recharged so I can straighten my crown and face another day.
The Perfects is a heart-wrenching story about two people finding their forever with the one who sees the raw imperfections and loves one another all the more for it. explosive chemistry, a sassy heroine, an alpha-hole(ish) hero, clever banter, heartbreakingly raw emotions, and red-hot steam.
**Not really part of my review, but sort of because if you are in need of an escape from real life as much as I was, then this is a book you need to read**
I haven't devoured a book this fast in a long time. Between a house fire, a death in my family, and worsening medical issues, it's been overwhelming and near impossible to escape into fictional worlds lately, so being able to immerse myself inside The Perfects for hours was something I desperately needed.