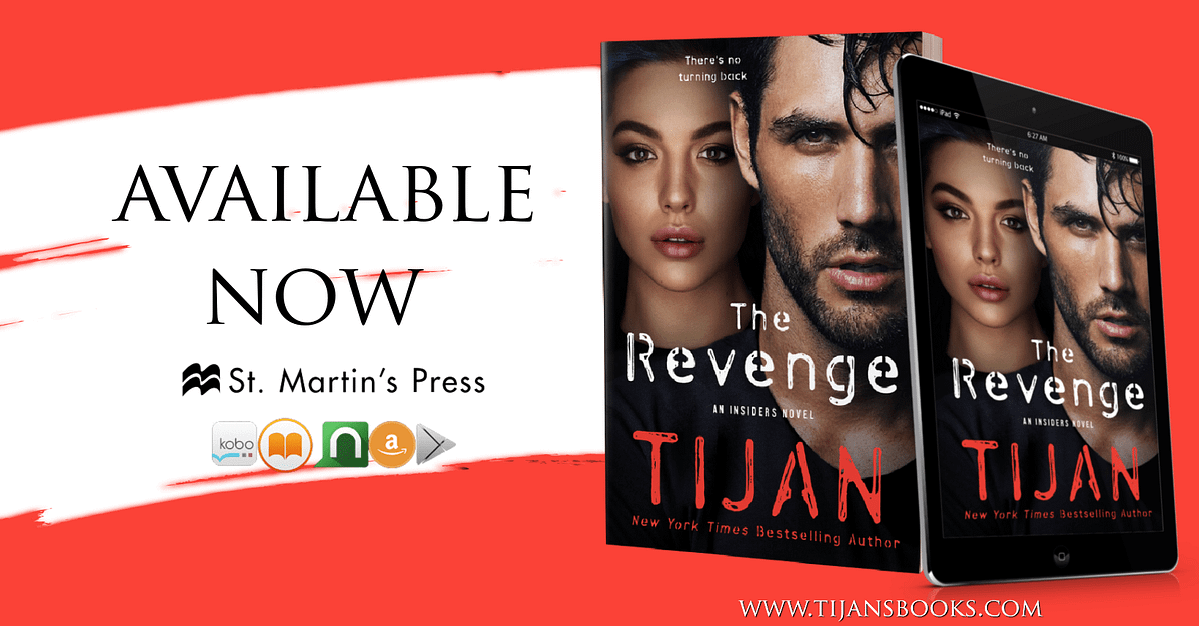 There's no turning back.
THE REVENGE, the sizzling and thrilling conclusion to the Insiders trilogy from New York Times bestselling author Tijan is now available!
The Revenge is the taut, edgy, sexy, explosive conclusion to The Insiders trilogy by New York Times and USA Today bestseller Tijan!
Bailey and Kash were used to living in the shadows. Now they are thrust into the public eye. Together, they can do anything, but undeniable danger and seemingly insurmountable challenges threaten the love and passion that binds them.
1. Bailey is reeling from the greatest loss she has ever suffered.
2. Enemies are closing in.
3. Even bigger secrets and twists are coming to light.
Win or lose, for Bailey and Kash, everything is on the line.
Finish the page-turning adventure today!
https://books2read.com/u/3LVYww
Audio: https://amzn.to/3QDhP5h
Paperback: https://amzn.to/3QNHloI
Start the series now for only $1.99 through September 18th!
Amazon: https://amzn.to/3ddgG2e
Amazon worldwide and all other retailers: https://books2read.com/u/md1nDW
Amazon Paperback: https://amzn.to/34Xbz2H
About Tijan
Tijan is a New York Times Bestselling author that writes suspenseful and unpredictable novels. Her characters are strong, intense, and gut-wrenchingly real with a little bit of sass on the side. Tijan began writing later in life and once she started, she was hooked. She's written multi-bestsellers including the Carter Reed Series, the Fallen Crest Series, and the Broken and Screwed Series among others. She is currently writing a new series from north Minnesota where she lives with an English Cocker she adores.
Connect with Tijan
Amazon: https://amzn.to/30oxe0f
Facebook: http://bit.ly/2vreAub
Twitter: http://bit.ly/2Vx4DpD
Instagram: http://bit.ly/2PyLhwy
Reader Group: http://bit.ly/38bz8nQ
Audiomen Group: https://bit.ly/3bFFKgB
Goodreads: http://bit.ly/2EcGBqB