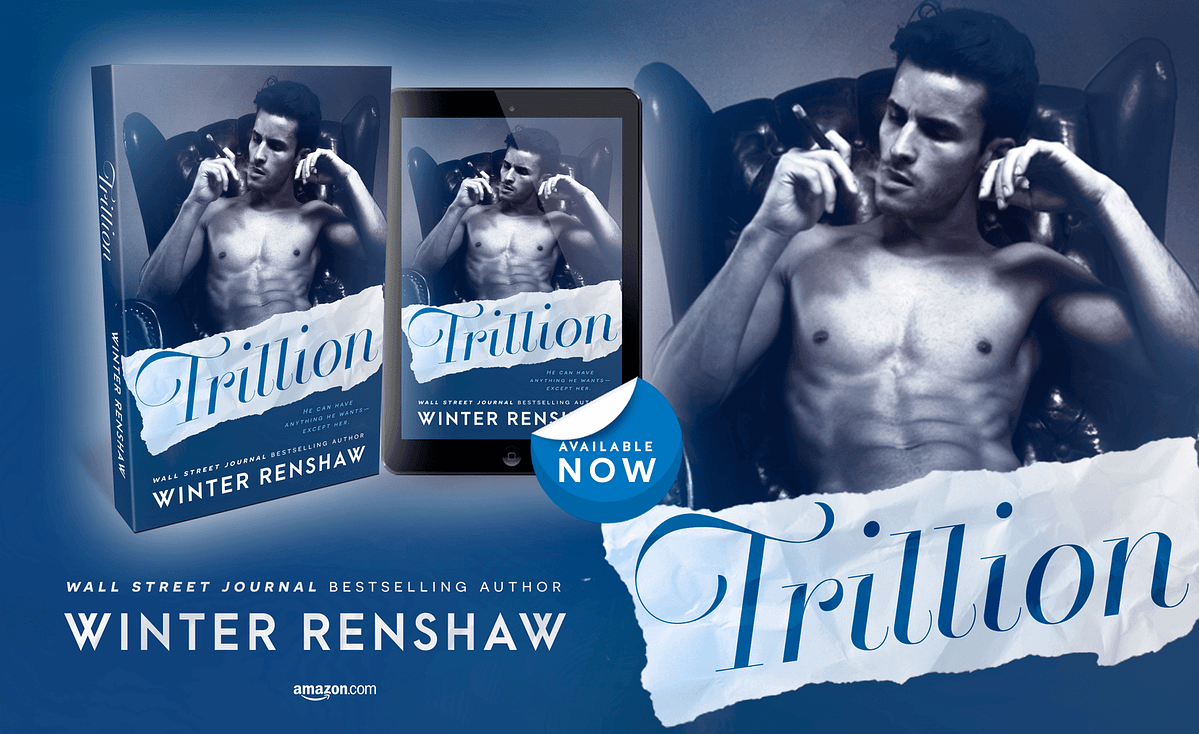 BLURB:
Trey Westcott—devastatingly gorgeous. Intimidatingly brilliant. Powerful beyond belief.
A man with all the money in the world—literally.
As the first trillionaire in existence, my boss lives a life most people can only dream of. Anything he wants—anything at all—is a snap-of-the-fingers away.
But when the coldhearted magnate snaps his fingers and requests me for a stint on his arm playing the role of his devoted fiancée and then some, he makes an offer I can't refuse.
And so I don't.
But I make it clear that he'll have my time, my body, my attention, my discreet professionalism—everything except my heart.
It's not for sale.
Because all the money in the world can't change the secret I've kept the last eight years. A secret that complicates the very business deal I'm to help him secure. A secret that makes the undeniable tension between us all the more forbidden.
Trey Westcott can have anything he wants … but he can never have me.
Even if he's all I've ever wanted.
All it took was Trey and Sophie running into each other, literally start the flicker of chemistry between the 2 of them.
They start a fake fiancé relationship with everything laid out but it doesn't take long before the chemistry that started as a mere flicker ignites between these 2. Sophie has reasons for why she's agreed and why she keeps an impenetrable wall around her heart and as this story jumps between the past and the present you understand all the reasons and your heart will be shattered.
Trey was the ultimate "no relationship" guy until Sophie and I fell hard for him as he fell for Sophie. He was a ruthless business man but he was also sweet and so understanding which made me adore him more. I loved that from the very start they made a rule to be open and honest with each other and that they both took it seriously.
This was the ultimate mix of angst, heat, chemistry and witty banter.
Add to Goodreads: https://www.goodreads.com/book/show/54174135-trillion
Amazon US Buy link: https://www.amazon.com/Trillion-Trillionaire-Fake-Relationship-Romance-ebook/dp/B08F7VXRLT/ref=sr_1_3?crid=150SB929U38G0&dchild=1&keywords=winter+renshaw+kindle+books+trillion&qid=1596736377&sprefix=trillion+win%2Caps%2C170&sr=8-3